I didn't have a recent shot I really loved showcasing this week's theme…EYES-until today! It was snowing here and the boys went outside for just a minute. As always, I had my camera. Pac-Man's face was all hidden behind his coat hood, leaving just his smiling eyes peeking out for me to see!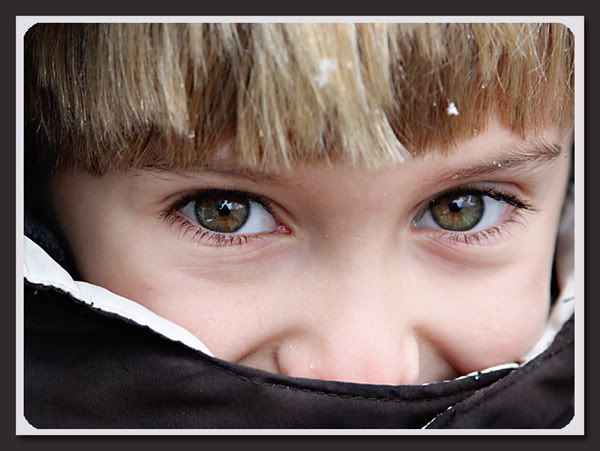 (tech info: f 4.5/320, Canon 40D, Canon 28-105mm lens, ISO 1600)
Visit i heart faces to see more great entries!