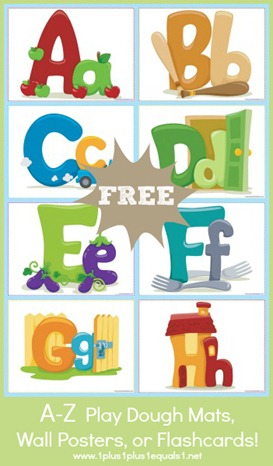 I added a new set of Alphabet Printables to our All ABCs page!
I found this adorable clipart while searching for something else and knew I had to put it in a printable!  I wish the letters Ii and Oo had a short vowel sound item, but other than that the sounds are all OK by me. I couldn't let that stop me! You could print these full size and use for wall posters or play dough mats.  Or, scale them down to make any size flashcard you desire!  Small flashcards are a great addition to ABC Baskets!
Scroll down and look for this graphic on the All ABCs page to download this set!
Remember there are tons more Alphabet Printables on the All ABC webpage, free for download!
Looking for more ABC ideas and printables, see my ABC Pinterest Board here!