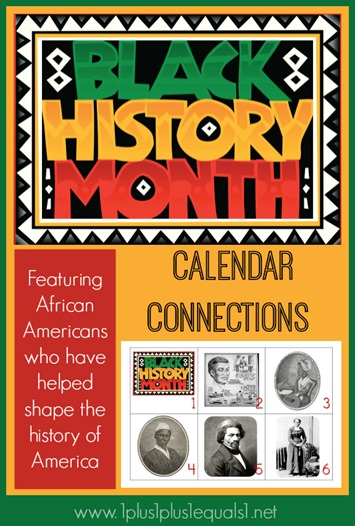 We have another new set of Calendar Connections cards! My wonderful friend Shannon took a break but she is back with a new set and plans for more in the near futurehas been hard at work behind the scenes! She writes the Calendar Connections cards for us, I design and host them.
We chose Black History for our next theme! Black History Month was a requested theme by many last year and Shannon has worked hard on this set. This new set tells a bit about the history of Black History Month, and features 27 different African-Americans who have contributed to our country in great ways. This set is featured for February, so you will notice there are only 29 cards, instead of the normal 31.
The facts are written at a 3-6th grade level but you will be able to water them down for younger kids. It's a great way to involve your entire family in exploring a particular theme.
NOTE: these do NOT print front to back, only the premium design does. These are the original cards, which we still offer for free. You can see an example of the bundled set here!
---
The cards fit my particular pocket chart calendar. I put the image cards in the pockets backwards and flip each day We either keep the information cards in a folder or behind the image card and pull it out on the correct day to read it.
You could use a poster foam board and velcro to easily create your own set up. You could also use a standard pocket chart.
---
I am now creating smaller sets to go along with the small pocket charts found in the Target $1 section. Be sure to visit this post for a tutorial of how to sew your $1 pocket chart into a calendar!
There is also a sheet included to be used in a Calendar Notebook if you are using those too!
I printed my numbers on cardstock and laminated them before cutting them apart.
You can download these for FREE here!
---
You can use most of our Calendar Connections cards for any month! We now have 15 sets to choose from, and we will still be adding more too!
We are taking suggestions for upcoming themes.  Leave suggestions in the comments!