I found a great Easter resource right before Easter this year and wanted to share, even though Easter has passed.  It is a great resource to save for next year!
These printables are from My Wonder Studio, you can download everything you see in my post on their site! We used the color flannelgraph characters, and the BW He's Alive! Coloring book scaled down to mini pictures.
My daughter LOVED using these characters all week as we learned together.  Instead of using them as flannelgraph figures, I printed on cardstock, laminated and used play dough to stand them up!
We used the printable coloring book and recreated each scene together as we read.  We also glued the mini scaled down page down as we worked through the story.
This was such a simple and meaningful way to review the story of Easter with her.  I am so thankful I found these in time to use with her this year!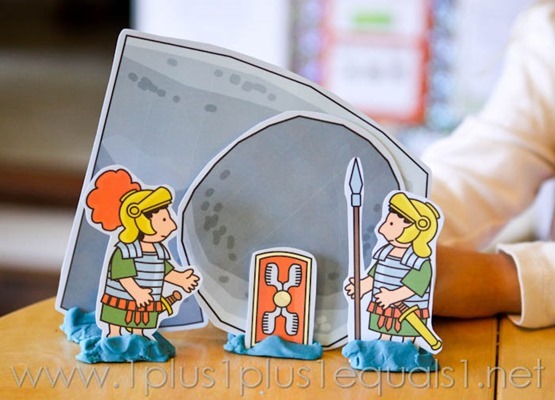 You can find these printables and more here on My Wonder Studio!
---
See more Easter ideas here on our Pinterest board!