If you have a young child learning to identify and write numbers 1-20, this new activity is perfect! This FREE printable set features several different options so you can choose what is best for your child.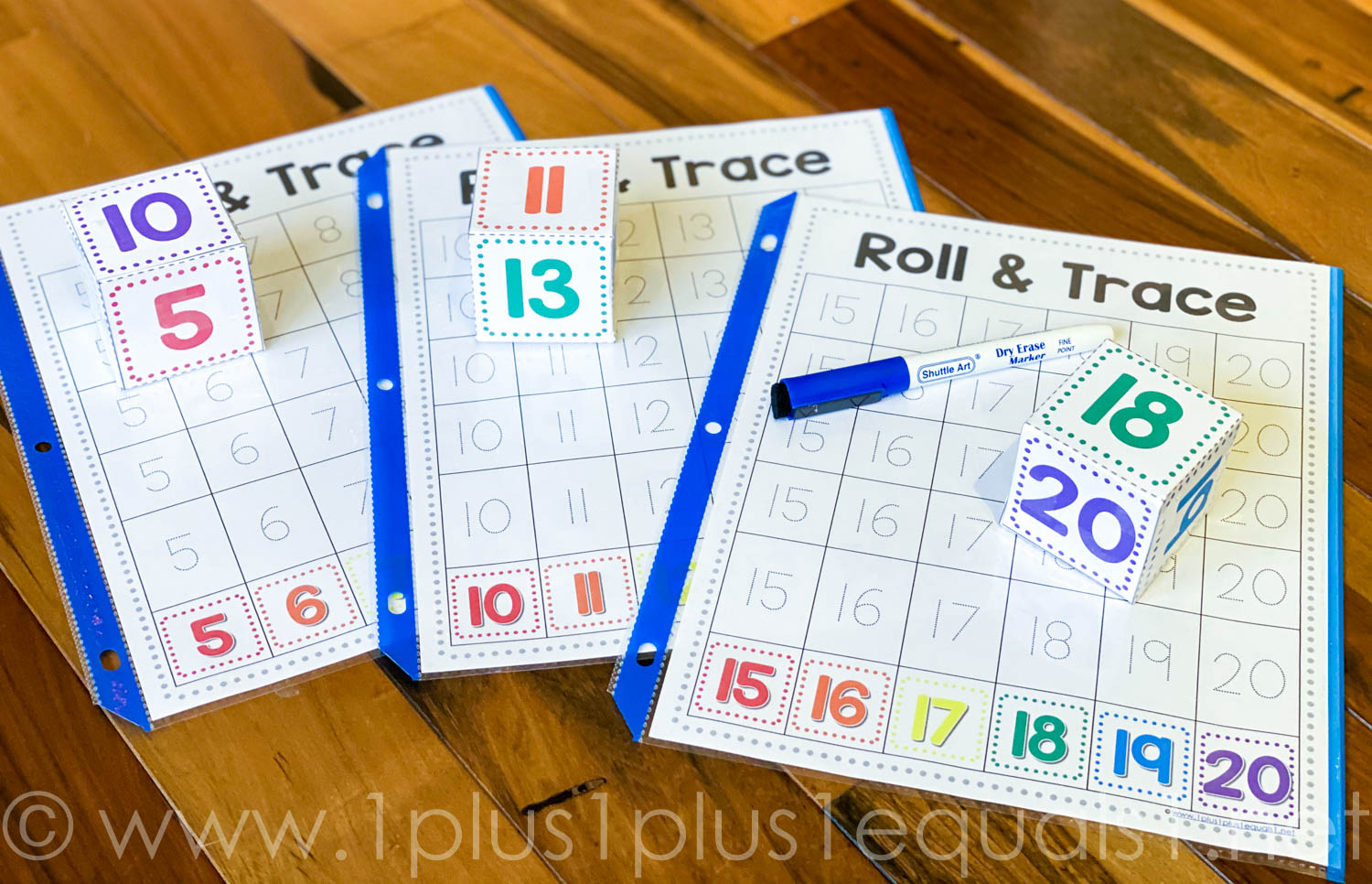 The idea is simple, roll the cube and then trace the number you see. The numbers are presented in a bar graph format which allows for other fun math learning also. Use this game again and again by slipping into a sheet protector and using dry erase markers.
Download this and more here on our All 123 webpage which is filled with math resources!

Look for this graphic and click the word DOWNLOAD right below it!