Handwriting
Choose Your Own Alphabet Chart Printable
Are you looking for a free printable alphabet chart for your preschool or Kindergarten student who is learning proper letter formation? Below you will find several printable alphabet charts to...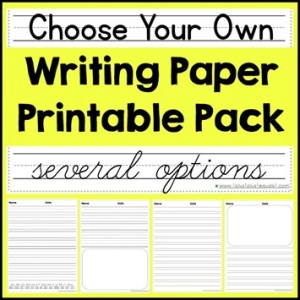 Choose Your Own Writing Paper Printable Pack
Want a variety of choices for writing paper for your young kids?  All in ONE place? I have put together a set of many different options that hopefully will help...
Draw, Write Now Book 8 Printables
I am finally done with all 8 sets of Draw, Write, Now printables! Book 8 features Animals of the World, Part 2 ~ Savannas, Grasslands, Mountains & Deserts. If you...
Draw, Write, Now Book 6 Printables
I am continuing to plow through creating the Draw, Write, Now printables and recently got book 6 completed and will be completing the rest of the books, I promise!...