I am excited to share our new Let's Explore COLORS Mega Bundle with you! If you have a tot, preschooler, Kindergartner or 1st grader be sure to take a look! This bundle is filled with over 20 different activities focusing on 11 different colors – red, orange, yellow, green, blue, purple, pink, brown, black, gray, & white.
This set includes many fun printable activities that not only focus on colors, but also literacy skills, early math skills and more. It's a great early childhood set!
Buy Yours Here…

Let's Explore Colors Mega Bundle
Here's all that is included in this bundle…
Flashcards ~ print 2 sets and you can play memory with these also.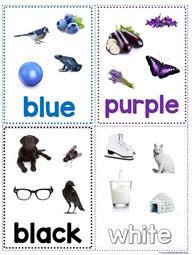 BINGO boards ~ use the above flashcards with the BINGO boards to call out the colors.
Color Posters
3 Part Cards
Color Graphing
Color Accordion Book and Which One is Different?
Colors Clip & Learn Wheel and Patterns with Colors
Clip the Color Word
Spell with Tiles
Finish the Picture
Color Matching
Color Play Dough Mats
Cut and Match the Sentences
Easy Reader
Matching Memory and Matching Worksheet
Sort By Color
Trace the Color Word
Tracing Letters
Here's a FREEBIE from the bundle!

 

Download the Color Sorting for free here!