If you saw my daughter's 9th grade homeschool curriculum picks post you probably noticed that we chose Study.com for many of her courses. This is a big change for us so I wanted to do a separate post sharing why we decided on this option.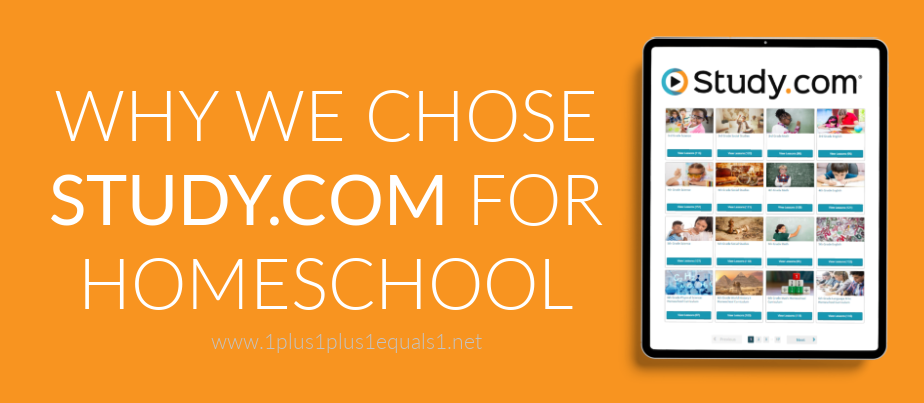 I Almost Didn't Choose Study.com
I got an email from Study.com over a year ago asking me if I would like to be a part of their ambassador program. I didn't. I honestly didn't think it would be a good fit for us for many reasons and basically ignored it. That all changed this past summer when my kids were asking for a more streamlined homeschool option. My daughter especially really wanted most of her subjects in one place with very clear lessons and plans. When she mentioned this I immediately thought of that email and went back to take a second look at Study.com. After spending a few days browsing, I decided to see if the ambassador program was still an option for me so I emailed them and found out it was! I am thankful for this opportunity and that my kids can benefit from this partnership. Although I did get the memberships for my kids at no cost, I absolutely promise I will be honest about my thoughts – pros and cons. If we don't like it, we will simply stop using it. That's the best form of honesty there is, huh?
---
My Kids Made the Final Decision
My youngest two children are entering 9th and 12th grade. They are pretty independent and like completing their schoolwork on their own. My oldest takes dual enrollment classes at the community college and will be taking math and English there in the fall. I had originally chosen more traditional homeschool course options for the subjects he would do at home but then let him decide after showing him both. We already own the other options because my oldest son used them. He immediately chose Study.com and I think it is because of the similarity to his college classes. He can see everything in the dashboard and keep up with grades and such easily. He doesn't have to come to me for anything and can be independent.
---
Study.com for Homeschool Has Changed for the Better

I actually did a couple of reviews for Study.com several years ago. At the time they didn't have a homeschool specific program, but now they do! This is a big change and one I really like. I will admit, their website and options are a little confusing. I think that is my main complaint so far. Figuring out the best option is difficult and there are SO many options. One thing that has been VERY helpful is their private Facebook group – Homeschooling with Study.com. They are very active and I found answers to many of my questions when I first began browsing around.
Here are some links to help you read more about their homeschool program:
---
9th Grade Courses We Chose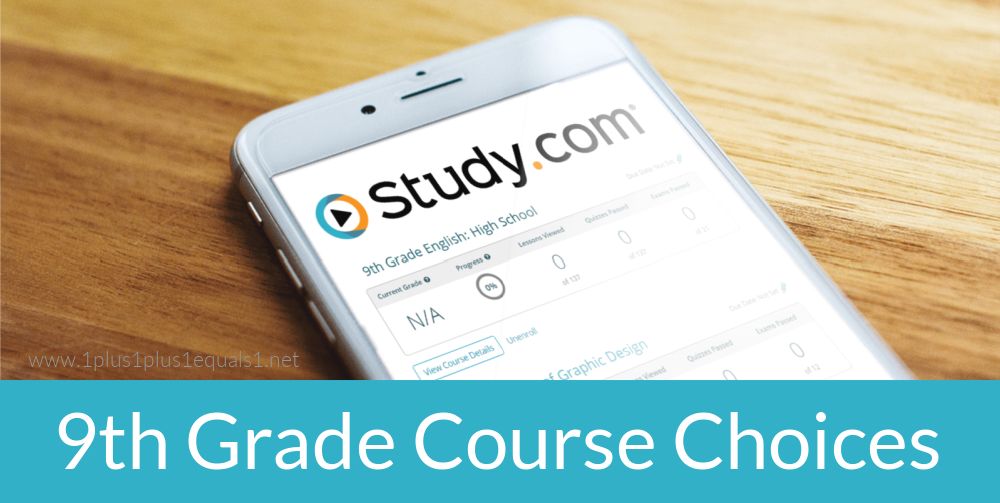 As I mentioned above, my daughter was the one who originally led me to look into this. I decided to stick with the traditional course list and let her choose some others. We LOVE Teaching Textbooks for math so she is sticking with that for Algebra 1. We also really love Compass Classroom history and she started American last year and will finish it this year. Other than those two courses, the rest will be on Study.com
High School Earth Science
9th Grade English
Spanish (will begin second semester)
Fundamentals of Graphic Design
---
12th Grade Courses We Chose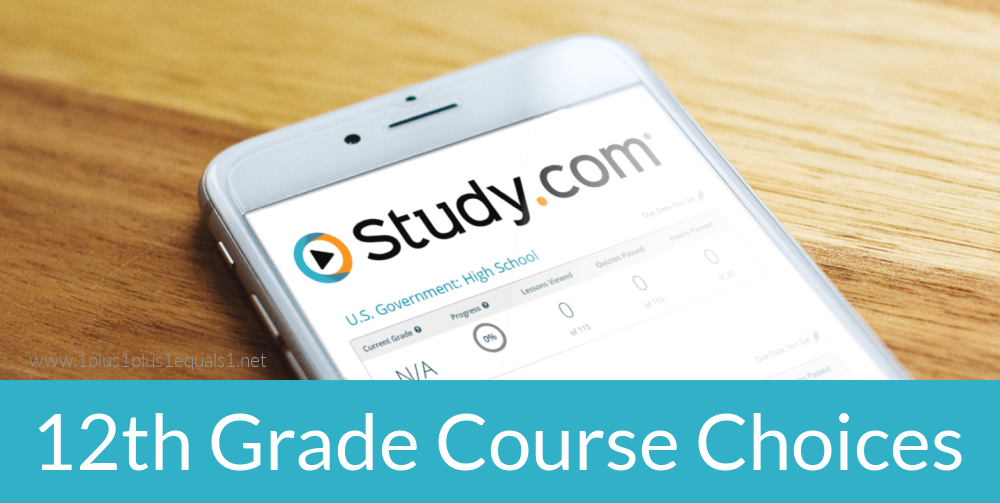 My son, as mentioned above, is a senior in high school. He had a few courses remaining to do at home and has chosen Study.com for all of them.
Government
Economics
Spanish
---
Will We Like Study.com?
Honestly, I think so, but I don't know. I spent lots of time this summer watching lessons and going through quizzes to get a feel for things. I liked what I saw, but until my kids actually use it, I won't know. I will definitely share though, so be sure to follow us on Facebook & Instagram as well as sign up for our email list so you don't miss an update if you're curious.