Over the years, I have shared many book lists for kids, book resources for families, and free reading printables. I shared how to make your own visual reading list for your kids, and created Read for a Reason which features many book resources for homeschoolers and classroom teachers.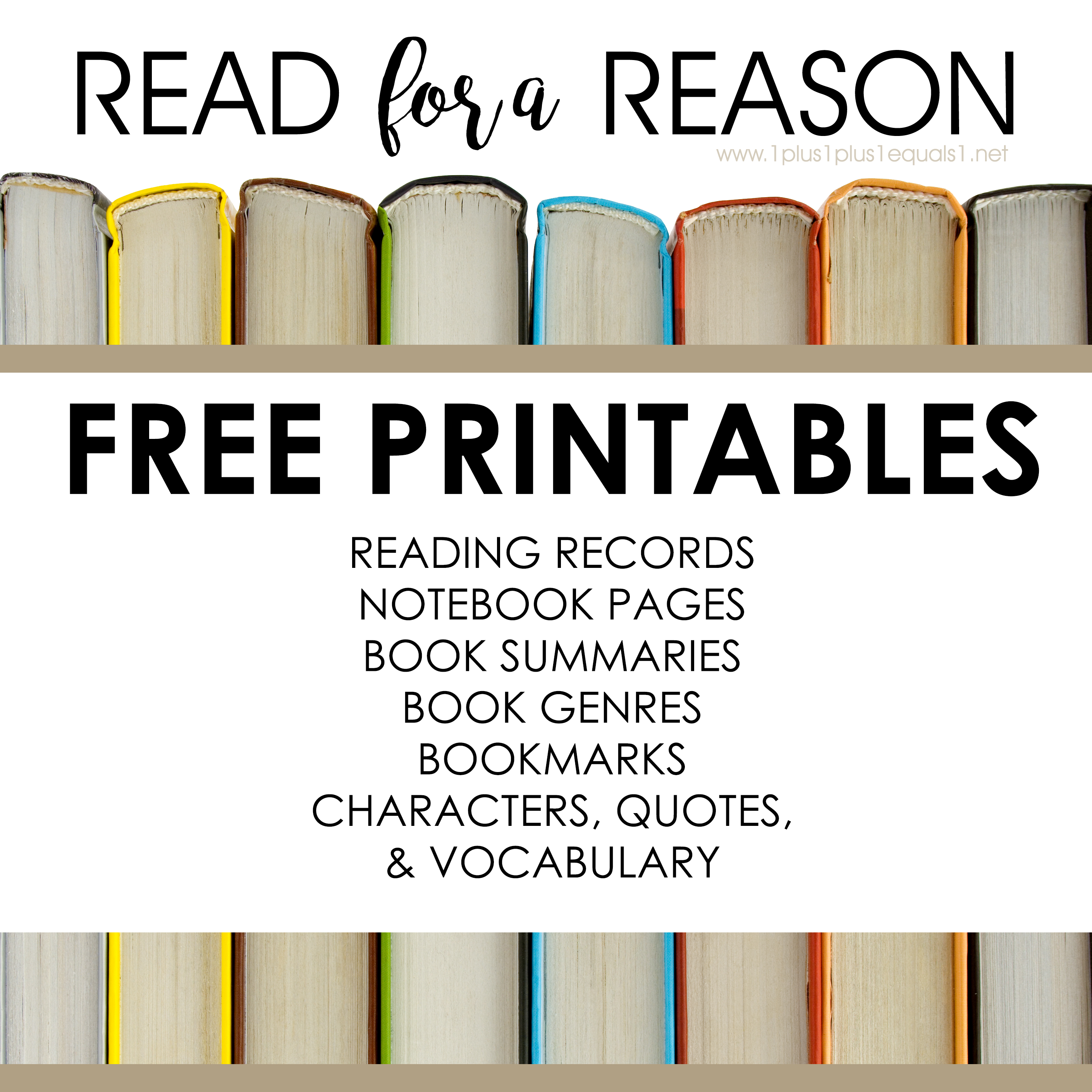 You can find tons of reviews online for books that have been available for a while, but there are MANY newer books and parents don't have time to read them all to preview the topics presented. I plan to feature books that have been released within the past 5(ish) years. Many of my readers are Christian homeschooling families and have concerns about what is presented in books. It is my hope that as I read books I can share a post with information about the book so you can decide.
Click on the graphics below to see books I have reviewed…
---
BOOK REVIEW: The Benefits of Being an Octopus
Book Title: The Benefits of Being an Octopus
Author: Ann Braden
Year Published: 2021
Suggested Ages: 10+
Suggested Grades: 4th and up
Main Character: Zoey, 7th grade
Other Characters: Zoey has two younger brothers and a younger sister (ages infant, 3, 4). She lives with her mom and her mom's boyfriend and the boyfriend's dad.
Themes/Issues: poverty, emotional abuse, physical abuse, gun violence, siblings, family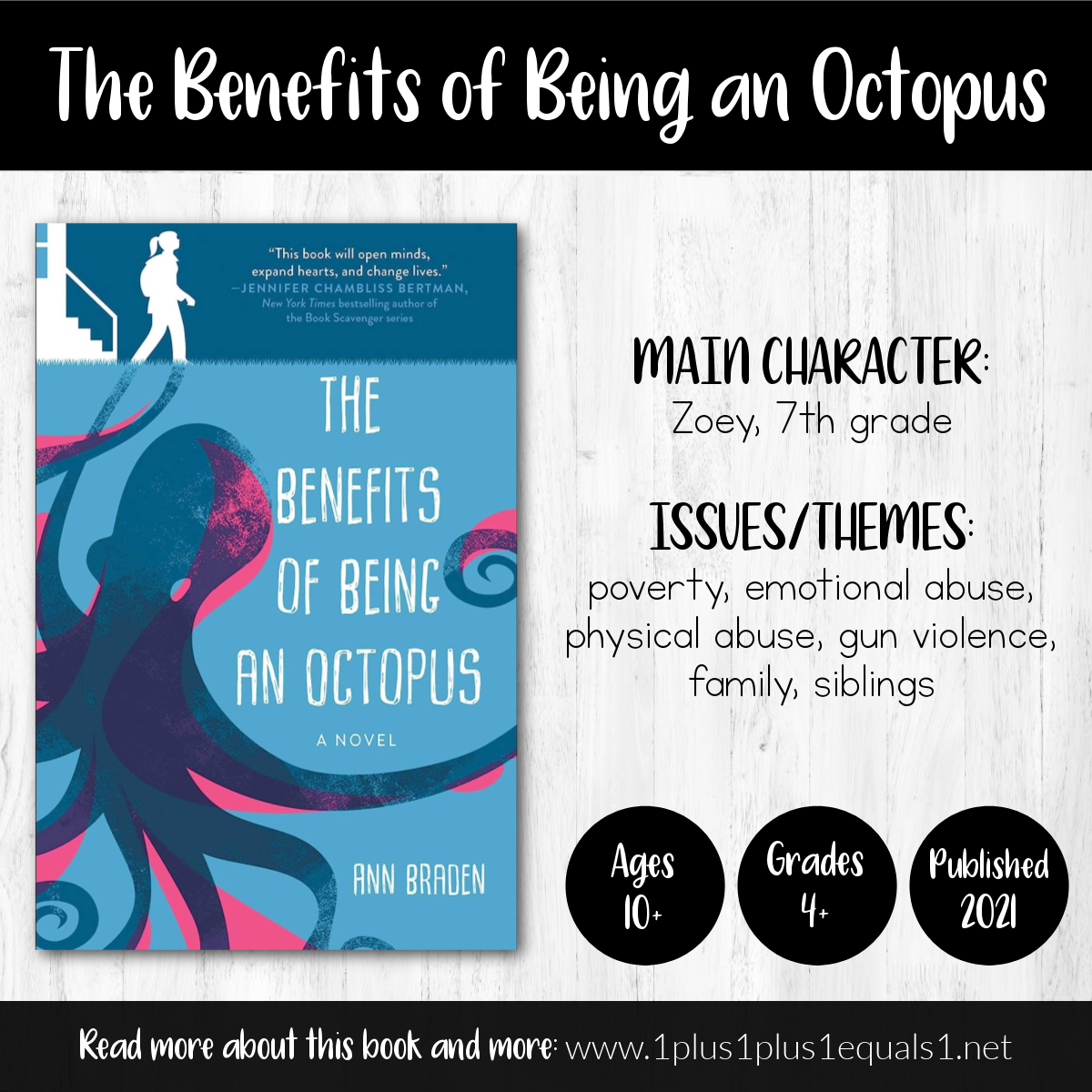 ---
SUMMARY:
Some people can do their homework. Some people get to have crushes on boys. Some people have other things they've got to do.
Seventh-grader Zoey has her hands full as she takes care of her much younger siblings after school every day while her mom works her shift at the pizza parlor. Not that her mom seems to appreciate it. At least there's Lenny, her mom's boyfriend—they all get to live in his nice, clean trailer.
At school, Zoey tries to stay under the radar. Her only friend Fuchsia has her own issues, and since they're in an entirely different world than the rich kids, it's best if no one notices them.
Zoey thinks how much easier everything would be if she were an octopus: eight arms to do eight things at once. Incredible camouflage ability and steady, unblinking vision. Powerful protective defenses.
Unfortunately, she's not totally invisible, and one of her teachers forces her to join the debate club. Even though Zoey resists participating, debate ultimately leads her to see things in a new way: her mom's relationship with Lenny, Fuchsia's situation, and her own place in this town of people who think they're better than her. Can Zoey find the courage to speak up, even if it means risking the most stable home she's ever had?
This moving debut novel explores the cultural divides around class and the gun debate through the eyes of one girl, living on the edges of society, trying to find her way forward.
---
PERSONAL NOTES:
My daughter read this during the summer between 8th and 9th grade. It has heavy themes so although it is written at a younger level, I wouldn't have wanted her to read this earlier.
The story was engaging, fast-paced, and intense. I read the book in two days. My daughter loved it and admitted to staying up way to late one night to finish it.
Possible concerns for some parents…
In addition to the main themes of the book (listed earlier in this post), there are slight mentions of some things parents may have concerns about. Below I will share some issues that you may or may not have a problem with. I am not sharing my personal opinions. My criteria for including things below is, "Do I know at least one person who would want to know this was in the book?" and if my answer is yes, I am telling you about it below.
Zoey's mom lives with her boyfriend Lenny and all siblings have different fathers.
A friend of Zoey's mom is gay and his coming out is discussed during a small portion of the book.
The dialog of emotional abuse between Lenny (mom's boyfriend) and Zoey's mom is disturbing. He is very mean and it feels very real.
Zoey's mom slaps her across the face one time.
Zoey's friend Fushia is also in an abusive family and her mom's boyfriend shoots a gun at her.
Words slut and whore are used briefly.
Grade Level Reading Lists