Over the years, I have shared many book lists for kids, book resources for families, and free reading printables. I shared how to make your own visual reading list for your kids, and created Read for a Reason which features many book resources for homeschoolers and classroom teachers.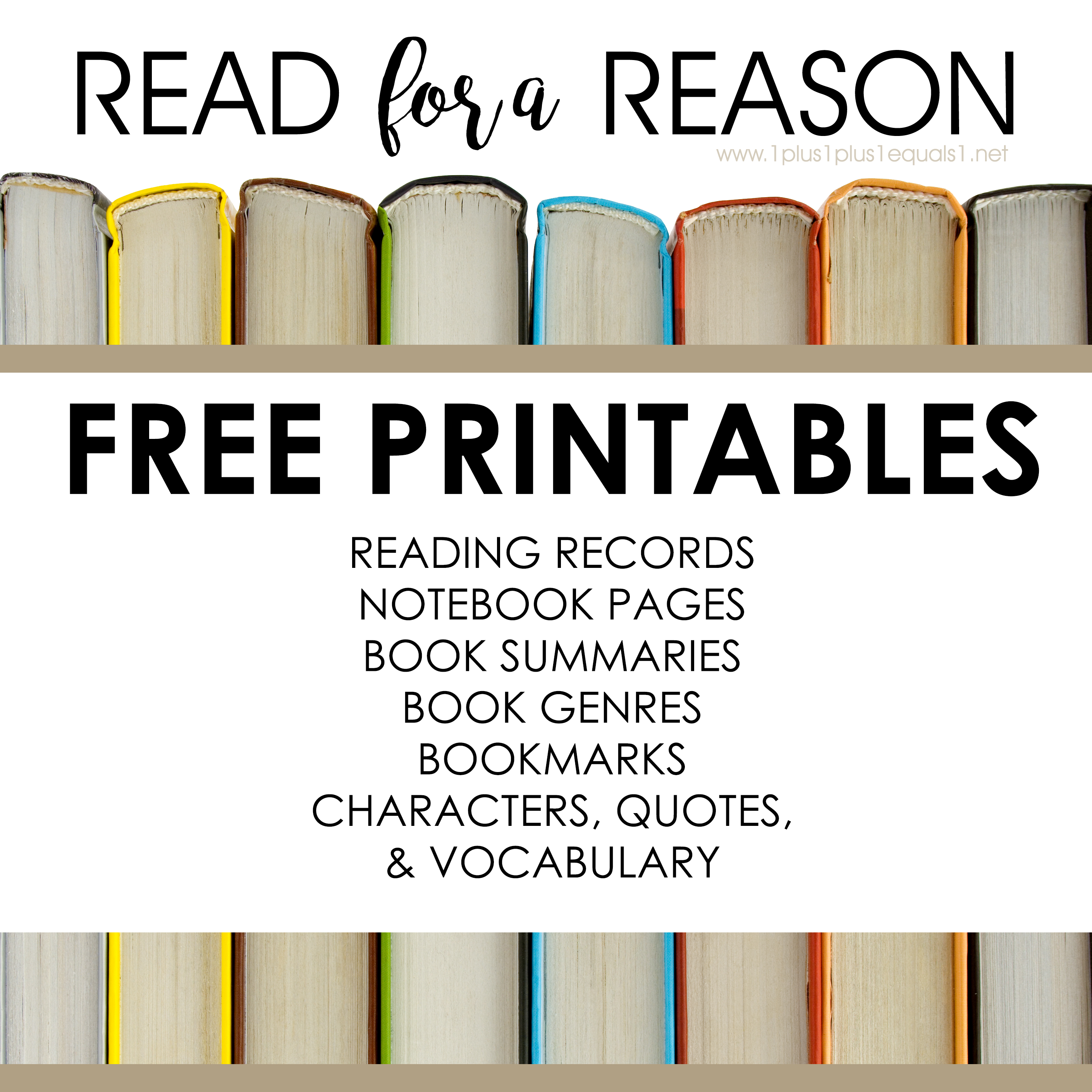 ---
You can find tons of reviews online for books that have been available for a while, but there are MANY newer books and parents don't have time to read them all to preview the topics presented. I plan to feature books that have been released within the past 5(ish) years. Many of my readers are Christian homeschooling families and have concerns about what is presented in books. It is my hope that as I read books I can share a post with information about the book so you can decide.
Click on the graphics below to see books I have reviewed…
BOOK REVIEW: Can you See Me?
Book Title: Can You See Me?
Author: Libby Scott & Rebecca Westcott
Year Published: 2020
Suggested Ages: 10-12
Suggested Grades: 4-7
Main Character: Tally, age 11, 6th grade, autistic
Family: Tally lives with her married parents and her older sister Nell, who is 14.
Main Character's Likes/Activities: stuffed animals, Taylor Swift, animals that need help
Themes/Issues: ASD, siblings, friendship, school, family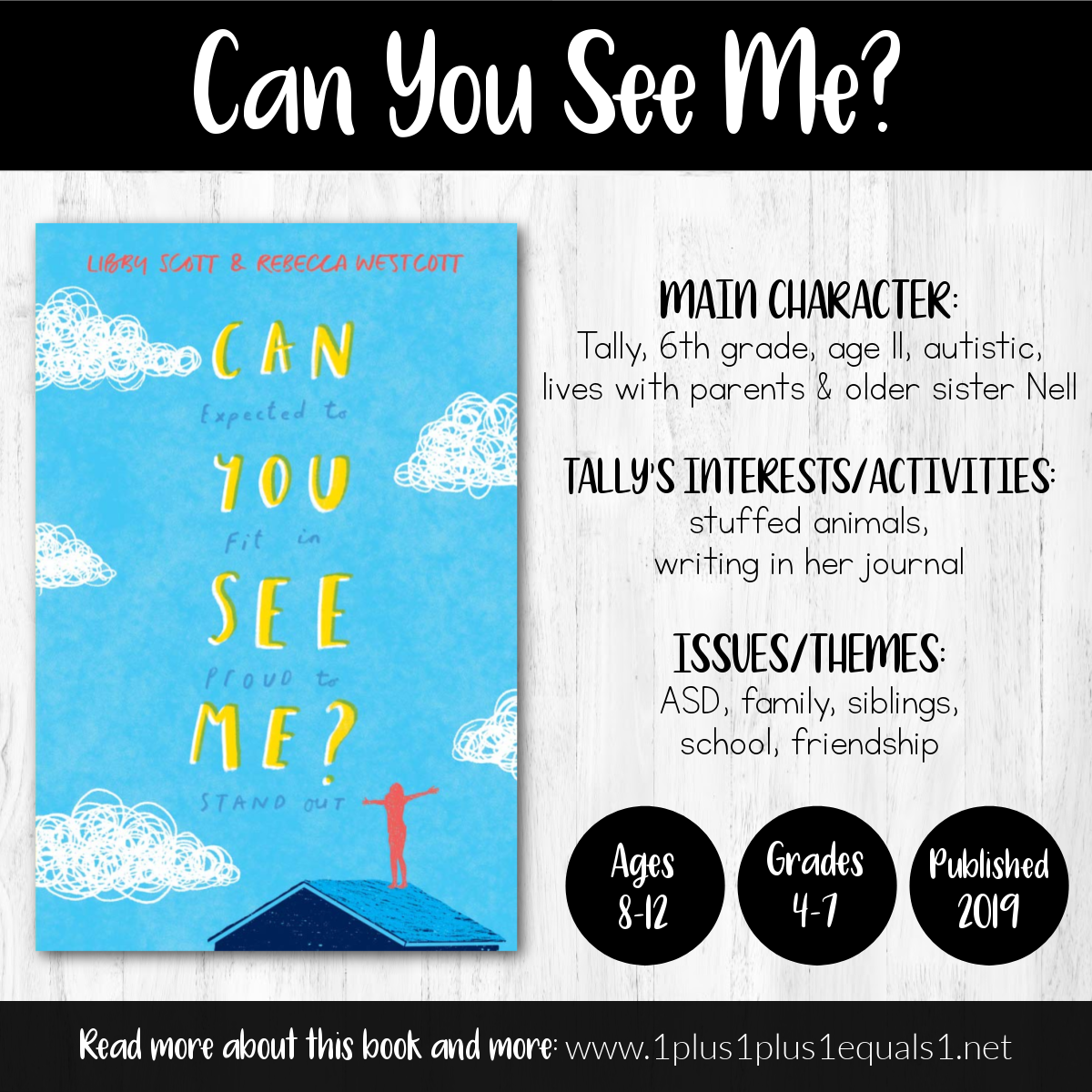 SUMMARY:
A coming-of-age story about learning to celebrate yourself — and teaching the world to recognize you, too — perfect for fans of R.J. Palacio's Wonder!
"This glimpse into the world of a young autistic girl is astonishingly insightful and honest. Tally's struggles to 'fit in' are heart-wrenching, and her victories are glorious." — Ann M. Martin, Newbery Honor and New York Times bestselling author of Rain Reign
Things Tally is dreading about sixth grade:
— Being in classes without her best friends
— New (scratchy) uniforms
— Hiding her autism
Tally isn't ashamed of being autistic — even if it complicates life sometimes, it's part of who she is. But this is her first year at Kingswood Academy, and her best friend, Layla, is the only one who knows. And while a lot of other people are uncomfortable around Tally, Layla has never been one of them . . . until now.
Something is different about sixth grade, and Tally now feels like she has to act "normal." But as Tally hides her true self, she starts to wonder what "normal" means after all and whether fitting in is really what matters most.
Inspired by young coauthor Libby Scott's own experiences with autism, this is an honest and moving middle-school story of friends, family, and finding one's place.
---
PERSONAL NOTES:
I will be adding this book to my daughter's 8th-grade reading list as an option if she wants to read it only because I didn't find it sooner. If I had known about this book I probably would have put it on a 5th-7th grade book list. I personally enjoy reading books like this and don't limit my kids to books that are for specific grades. Sometimes an easy/light read when older is a great thing. This will be that for her. A chance to connect with a character who is similar to her in some ways but dealing with other issues. I love the opportunity to learn about what other kids experience through books like these.
I loved this book, the diary portion is incredibly blunt and honest and a true insight into the world of Tally.
Possible concerns for some parents…
In addition to the main themes of the book (listed earlier in this post), there are slight mentions of some things parents may have concerns about. Below I will share some issues that you may or may not have a problem with. I am not sharing my personal opinions. My criteria for including things below is, "Do I know at least one person who would want to know this was in the book?" and if my answer is yes, I am telling you about it below.
Nell, Tally's older sister can be quite mean. While I realize this is a reality for many kids it was hard to read. Nell says things like:

"Can you try to look normal, just for a change?"
"Why can't you be ordinary, just for one day?"

The kids at Tally's school, including some of her friends, are very mean one day, it is devastating to read, but it works out in the end. Not that this is a concern, just awareness that the scene is heavy.
---