7th Grade with Ladybug
7th Grade Homeschool Year-End Review
The homeschool curriculum choices blog posts are great, but what I really want to know is what families thought AFTER they used the curriculum they chose! Today I am sharing our 7th Grade...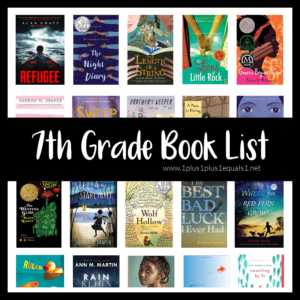 7th Grade Reading List
We have used visual reading lists in our homeschool for years now! I spend lots of time each summer creating these lists for my kids and they really help throughout the...
7th Grade Homeschool Curriculum Choices, Round 3
My daughter is 12 and going into 7th grade this year. Below are the 7th-grade homeschool curriculum choices we have made for her! Changes may come, but this is the...