Letter Bb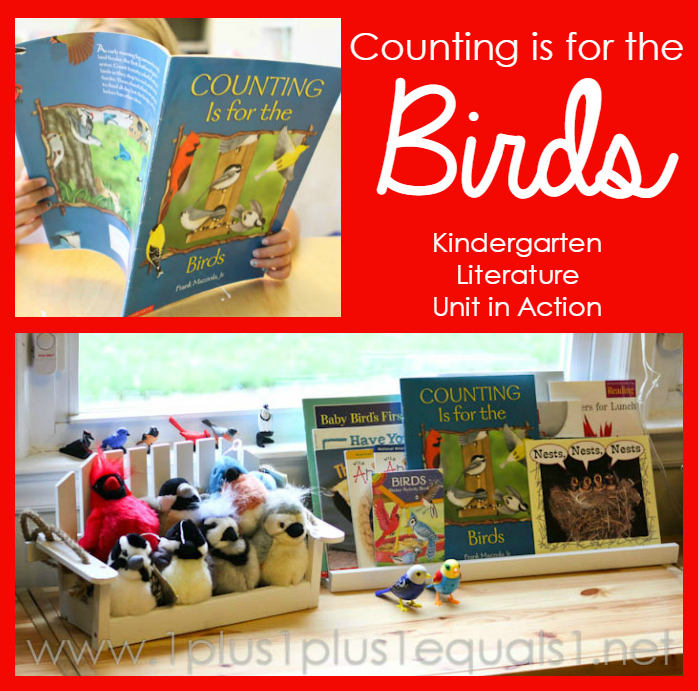 Counting is for the Birds Literature Unit in Action
We are loving our Kindergarten Literature Units,  and recently completed Counting is for the Birds! I love setting up a central area for our theme focus and my daughter loves...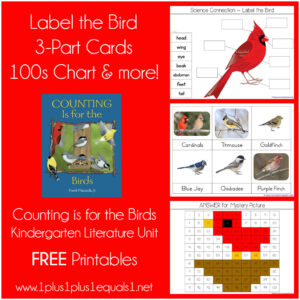 Counting is for the Birds Kindergarten Literature Unit Printables
Our next Kindergarten Literature Unit Study Printable Pack is ready, Counting is for the Birds by Frank Mazzola Jr.!  We are technically closer to 1st grade now so I adapted...
Bible Verse Printables Letter B
  Our Raising Lil' Rock Stars Bible Verse Printables for the Letter B are available to download for free!  B is for BELIEVES! This set is based on John 3:16,...
Early Childhood Theme Printables A-E
Other Posts in this Series… Theme Printables F-J Theme Printables K-O Theme Printables P-T Theme Printables U-Z   I wrote about my views on using themes with young kids, and...
Raising Rock Stars Preschool ~ Letter B
Our letter this week ~ Bb, our verse: See RRSP Letter Bb with Krash here! Not familiar with RRSP? Read the intro post here! You can tell by her outfits...
Tot School ~ Animal ABCs ~ Letter B
~Ladybug is currently 32.5 months old~ It was a full week for us, despite some sickness floating around.  Mostly for me, Krash and Ladybug towards the end of the week. ...
Brown Bear, Brown Bear Printables ~ Updated!
I am so excited to share a brand new updated Brown Bear Printable Pack with you!  All clipart has been updated thanks to the adorable set I purchased from KPM...
Pretty Bugs and Creatures Preschool Pack ~ Free Printables
I had fun making this preschool pack using the adorable girly bugs and flowers from Stockberry Studio. I had to rename it because a snail is included!  I know a...
Tot School ~ 23 Months…Letter Bb
~Ladybug is currently 23 months old~ We had a GREAT week!!!  I am so glad God gave me the idea of the units, she is really loving them!  I have...
Raising Rock Stars Preschool ~ Letter Bb
h e This is the main section of our preschool posts-focusing on what we do for our Raising Rock Stars Preschool Curriculum. I am not sharing photos of each part...
Batman Preschool Pack
Yup, Batman School came to our house! I had one very HAPPY little 4 year old last week!!! I shared the Preschool Pack on Facebook right after I made it...
Tot School ~ Bears
~Krash is currently 45.5 months old~ I am honestly amazed with how much Krash loves this Flip Along Fun book. He asks to read it often, and loves to look...