I am so excited to share  brand new updated The Very Hungry Caterpillar Printables with you! I left the original Tot Pack untouched and just made an add on set that includes a few new activities and uses all real photographs! We love this book by Eric Carle and know many others do too.  It is a great spring time unit, an a great science lesson for young kids!
These free printables can be used with Tots, preschoolers, and Kindergartners.  Use in a variety of hands on way for a fun learning unit.
I added several new printables to the set…
3 Part Cards
1-10 Puzzle
Read & Write the Room Cards
Graphing
Tracing
Matching Activities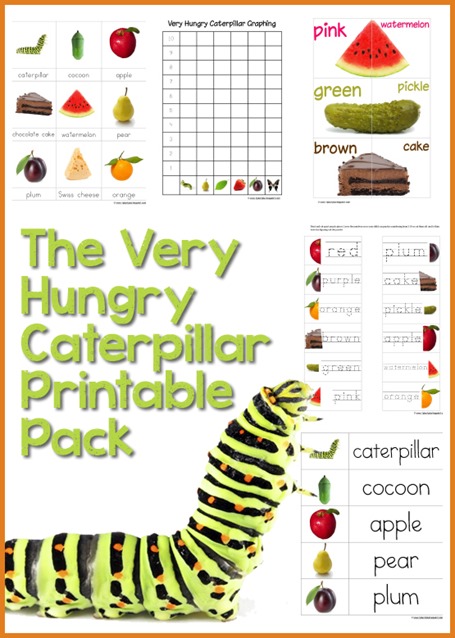 You can download the updated FREE The Very Hungry Caterpillar Printables here!
---
More BUG FUN on my Pinterest board here!