It's no secret we love Perler Beads around here.  All three of my kids love creating and then playing with their creations.  We have numerous hand made Perler Bead toys! We have recently added a Perler Bead Alphabet set to our collection!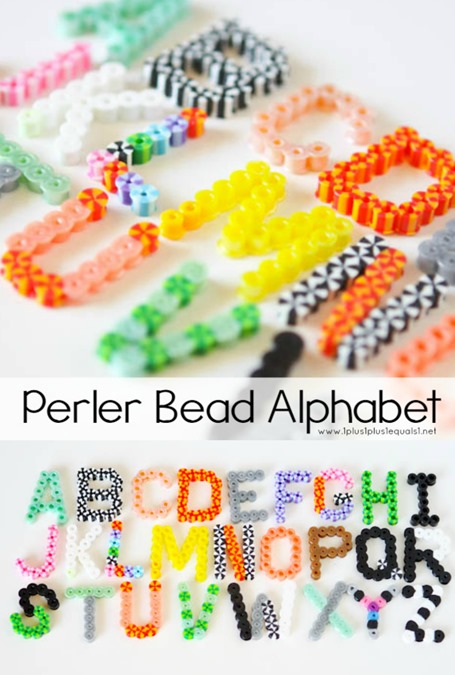 Recently my kids got out our alphabet tray and began making the letters in their names. I suddenly realized how fun a set of letters would be for word work and asked them to make me a full set, with extras for vowels and common letters!
This is the tray we used, you can buy it on Amazon, we got ours at Michaels I think.
I let them design the letters however they wanted, and we have used them almost everyday since they were created!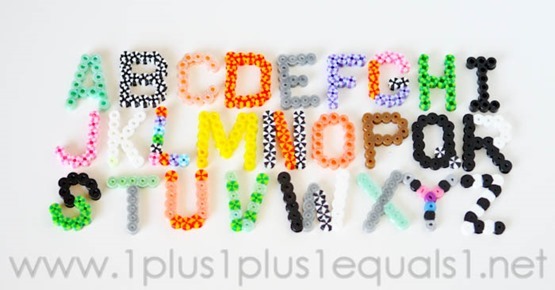 We have already used our new ABCs during our home Kindergarten learning a lot! Making words is much more fun when you helped make the letters yourself!
Here's a peek at our letters in action ~
Instead of circling, we've been using them on our Logic of English worksheets. Below she was identifying the middle sound.
We've also been using them with our word family work!
There's also a printable template on the Perler Bead website if you have square templates and want to make bigger ABCs.  You can also easily freehand the letters!
Want more fun ABC ideas?  Check out our ABC Ideas Pinterest Board!