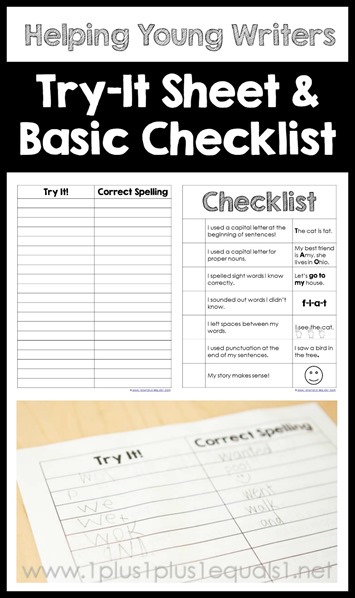 I have been busy creating many writing tools for my daughter, and sharing them with you!  I have been using a Try-It sheet with all three of my kids since they began writing, and used them back when I taught Kindergarten.  I have never shared a printable on my blog until now!
How we use the Try-It Sheet
A young writer is often discouraged when words or sounds come up that s/he doesn't know how to spell.  Instead of spelling words for my daughter I encourage her to try the word first, writing any sounds she hears in the word.  She then brings the paper to me and I show her the correct spelling.  If time permits we discuss the sounds she got right, and learn from her mistakes.  Sometimes it's a quick pass back of the paper so writing can flow freely.
Below you can see a peek at her recent Try-It Sheet…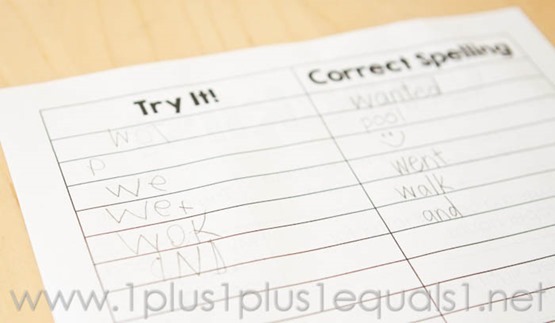 Below you can see my daughter in action as she uses her Try-It Sheet.  She is using our writing paper and also something new we will be sharing very soon!  Here's a peek from our Instagram!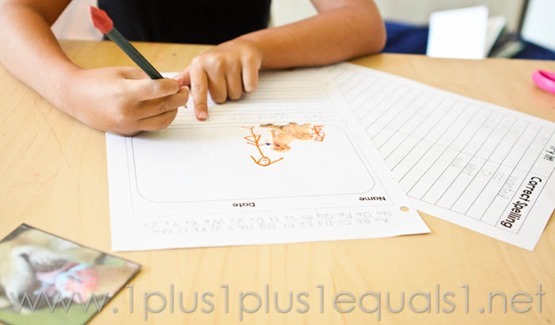 There's also a basic early writing checklist in 2 formats.  One with a space for checking off when editing a paper, and one without check boxes to display on a wall or in a writing notebook.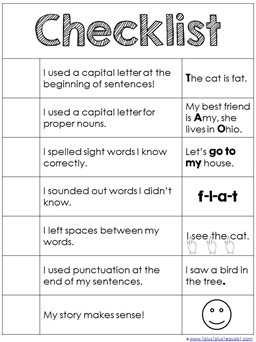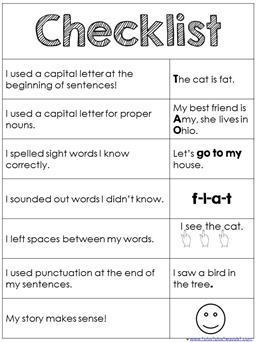 Download your free Try-It Sheet and Basic Checklist here!
Be sure to grab our free Choose Your Own Writing Paper Printable Pack and Choose Your Own Alphabet Chart too!