We have been learning all about the United States of America this year, with an emphasis on locations and capitals. I have been using our U.S.A. geography plan that I shared here with my 1st and 4th grader.  I will expect my 4th grader to master this, the 1st grader is participating mostly for exposure.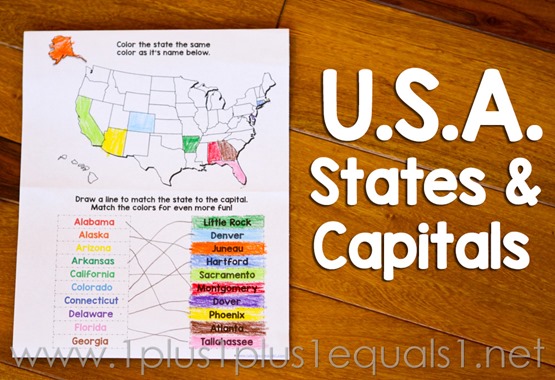 We are almost done with all 50 states and all along I have wanted review worksheets to use with them but I didn't like any I found online so I finally took the time to make my own.  We will be using these as a review starting now and working until the end of our homeschool year.
We personally go in ABC order with states, so I am sharing that version for free here!  I have had others ask for a regional version, so I took time to create that version also and put it in my Teacher's Notebook Shop and Educents Shop.
Each version has a worksheet and an answer key. Here's a peek at the ABC order version…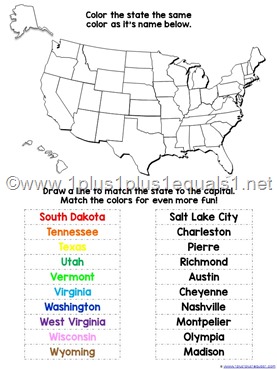 Below you can see my kids using the first worksheet. I scaled it down to print half size to save on printing. I had to help Ladybug a lot, which is fine, she is joining just for exposure.  Krash was able to do it all on his own and actually LOVED it.  He begged to do the rest all in one day!
We will continue to use these for review, I am glad I finally created something I like!  Hope may of you enjoy it too!
---
Download the ABC order version for FREE here!
Grab the REGIONAL version

here in my Teacher's Notebook Shop
---
See our entire USA Geography plan here and our USA PowerPoint here.