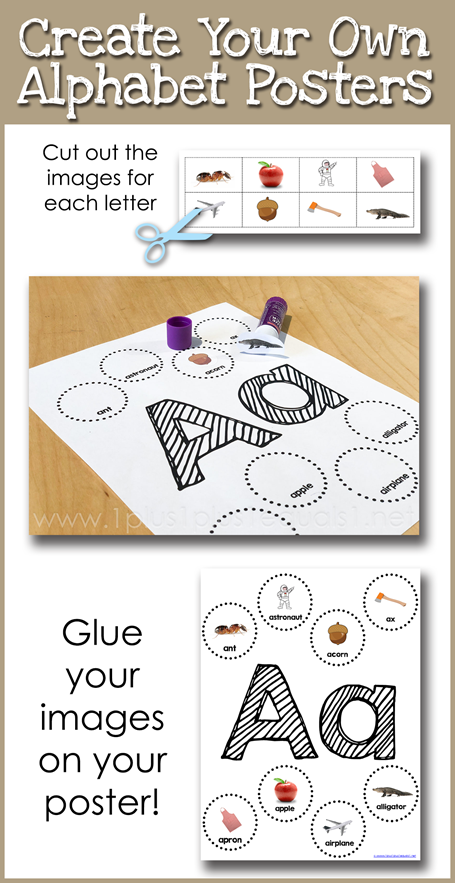 Involving young children in the early years is one of my favorite things. When decorating a classroom, teachers often use cute pre-made letter posters to showcase the alphabet. What if your child helped create their own Alphabet Posters for the wall in their classroom, homeschool room or even their bedroom?
This new printable set included two different poster options and both are included in the free sample download and the full download.
Each letter offers 6-8 images for your child to add to each poster, showcasing words that begin with that letter.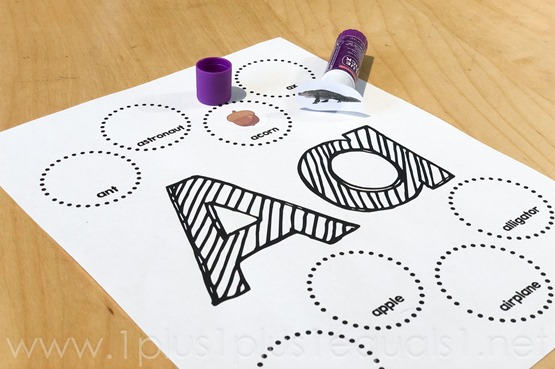 These posters are great for letter identification, beginning sound awareness, letter formation visuals, and give your child something that s/he participated in to create – which often means s/he will pay more attention to the final product! "I did it!" goes a long way with little kids! 
Find this set in my Teacher's Notebook Shop!

You'll see an option to download a free preview sample which includes letters A, B & C as well as the full alphabet available for purchase!
Looking for more fun beginning sound printables?
Check out our Beginning Sound Mazes and our What Begins With… sets!