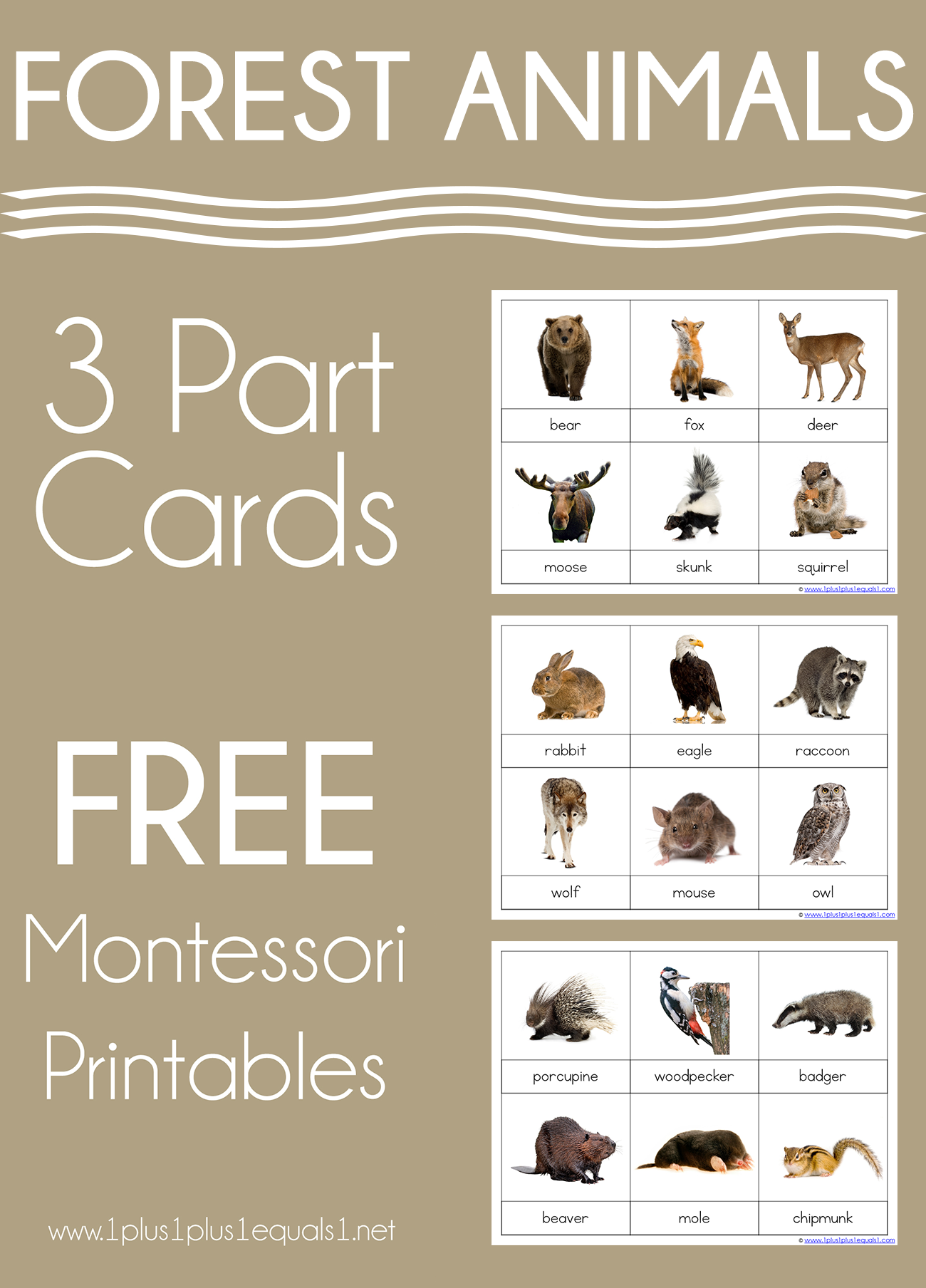 We have a new addition in our Montessori Printables collection! All new Forest Animals Nomenclature cards featuring photographs. If you are planning a forest theme, these free printables will be a great addition.
Many of you incorporate Montessori methods into your homeschooling, as I did when my kids were younger. I hope you enjoy these new free printables!
This new forest animal nomenclature card set contains 18 different woodland animals you might find in a forest!
Unfamiliar with Nomenclature cards, also called 3-Part cards? 
Nomenclature cards are a Montessori based idea. The word Nomenclature comes from the Latin "nomenclatura" which means assigning of names to things. Nomenclature cards are also called "3 part cards" for obvious reasons! Read here on our Montessori page to learn more!
Grab some fun forest animal books and toys to go along with a fun unit featuring forest animals!
Download your FREE Forest Animal Nomenclature Cards here!
---
More FOREST ANIMAL FUN here!