I have a brand new Apple Theme Kindergarten Printable Pack! This new pack is filled with MANY printable apple-themed activities to use with your Kindergartner. This free printable pack gives you many fun activities to welcome fall and have fun reviewing or learning new skills. If you have a Kindergartener or even a 1st grader who needs some review, this pack is for you!
APPLE THEME KINDERGARTEN ACTIVITIES
Below you can see many of the activities included:
phonological awareness
beginning sounds
color words
counting by 5s and 10s
patterns
coins
counting 1-30
labeling
letters
& more!
In addition to the free printables shown above, our K @ Home Ultimate Members are getting a special treat! I will now be adding exclusive extension activities that will only be available to members! Members will find 6 additional printable activities as well as a sample 2 week lesson plan! If you are currently a K @ Home Ultimate member, look for this graphic, which you'll find under the "Theme Printables" section on your member page.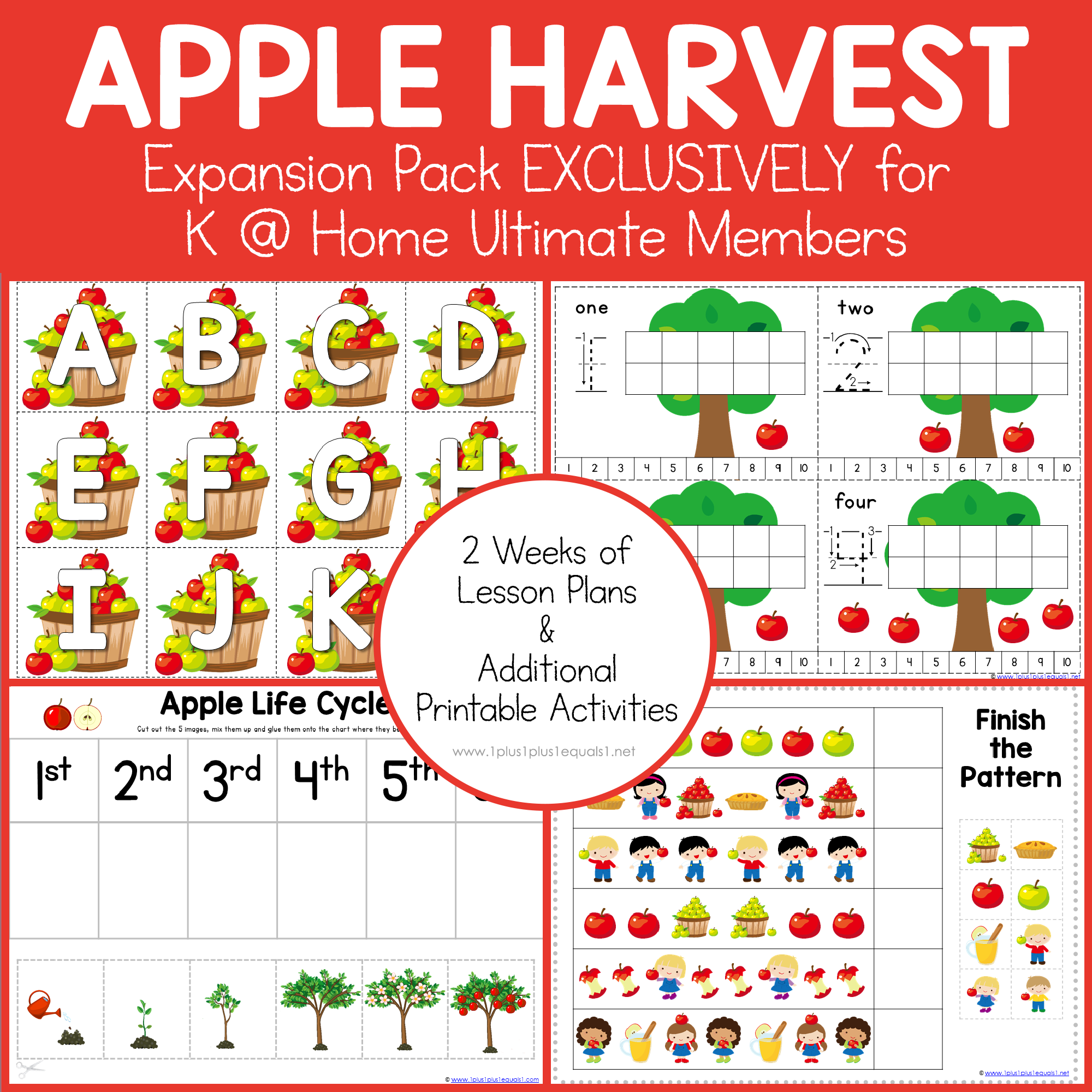 BOOM CARDS
In addition to the addition shown above, K @ Home Ultimate members also get the Apple Theme Kindergarten Boom Activities!
When you become a K @ Home Ultimate member, you'll have access to the full Apple Theme Printable Pack, the Apple Theme Boom Deck, as well as hundreds of other printables!
Just want the freebie? You can download that here!
FREE eBOOK!