One of our favorite books is Refugee by Alan Gratz. My son read this awesome book when he was in 8th grade and my daughter is reading it now in 7th grade. In this post, you'll find some free Refugee book printables to help if you are reading this book and looking for some activities to go along with Refugee.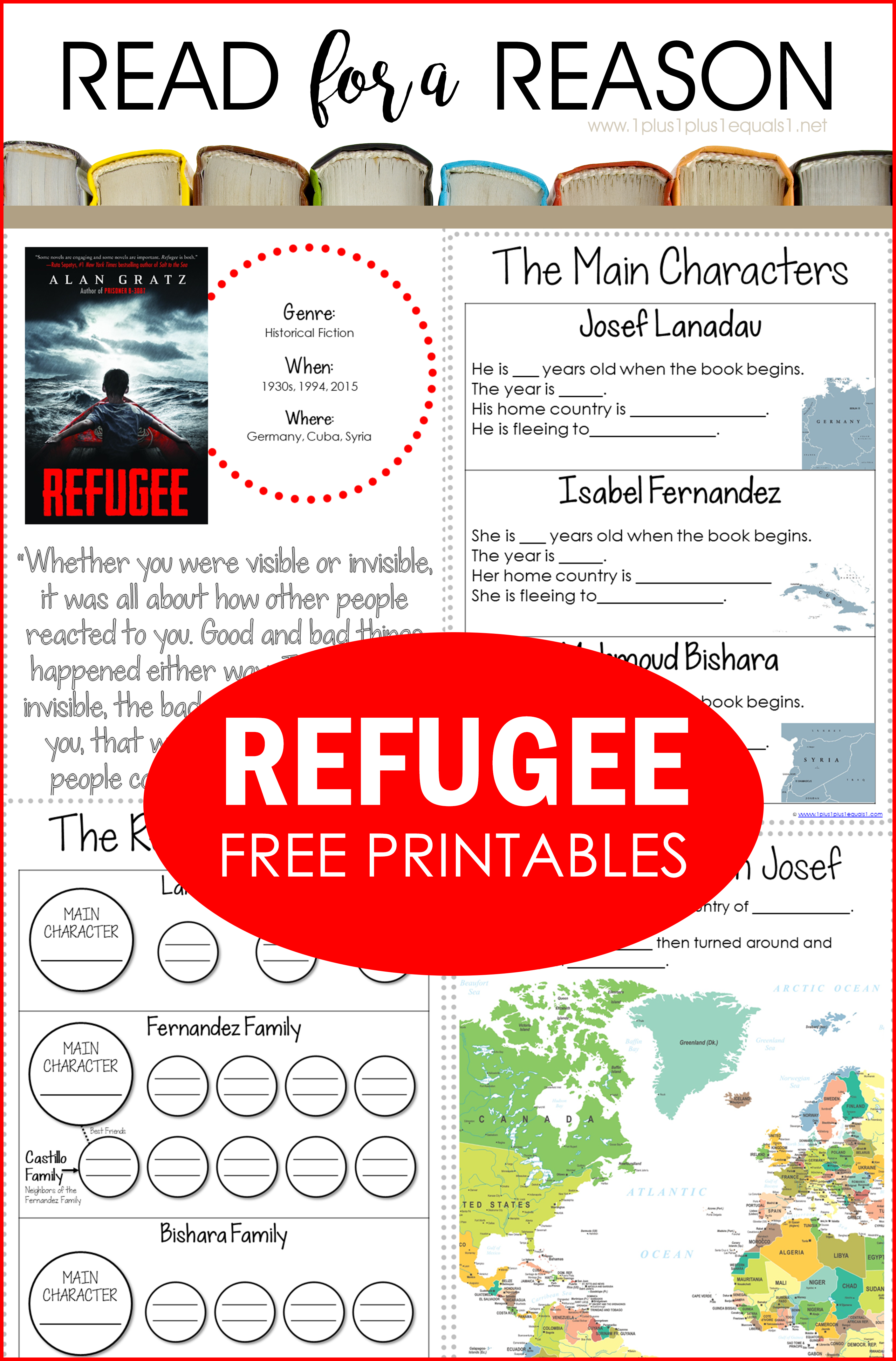 If you are unfamiliar with the book Refugee, I recommend reading about it before handing it over to your child. There are some heavy themes and not all kids will be ready for the content at the same age. One place I like to read is Common Sense Media, you can see their review for Refugee here. 
Here is a bit about the book quoted from Amazon's description:
JOSEF is a Jewish boy living in 1930s Nazi Germany. With the threat of concentration camps looming, he and his family board a ship bound for the other side of the world . . .ISABEL is a Cuban girl in 1994. With riots and unrest plaguing her country, she and her family set out on a raft, hoping to find safety in America . . .MAHMOUD is a Syrian boy in 2015. With his homeland torn apart by violence and destruction, he and his family begin a long trek toward Europe . . .All three kids go on harrowing journeys in search of refuge. All will face unimaginable dangers — from drownings to bombings to betrayals. But there is always the hope of tomorrow. And although Josef, Isabel, and Mahmoud are separated by continents and decades, shocking connections will tie their stories together in the end. This action-packed novel tackles topics both timely and timeless: courage, survival, and the quest for home.
I absolutely LOVE this book. I read it a few years ago on my own and then read it aloud with my son. My daughter prefers to read independently so she is reading it now and touching base to discuss it with me. Because the book is actually three stories woven into one, it can be difficult to remember the characters and places, especially when you first begin reading the book. I made some simple printables to go along with the book to help with this.
First I made a sheet featuring the main characters from the book Refugee and the basic information about them. Included you'll find a place for your child to record Josef, Isabel, and Mahmoud's age, the year, their home country, and where they are fleeing to.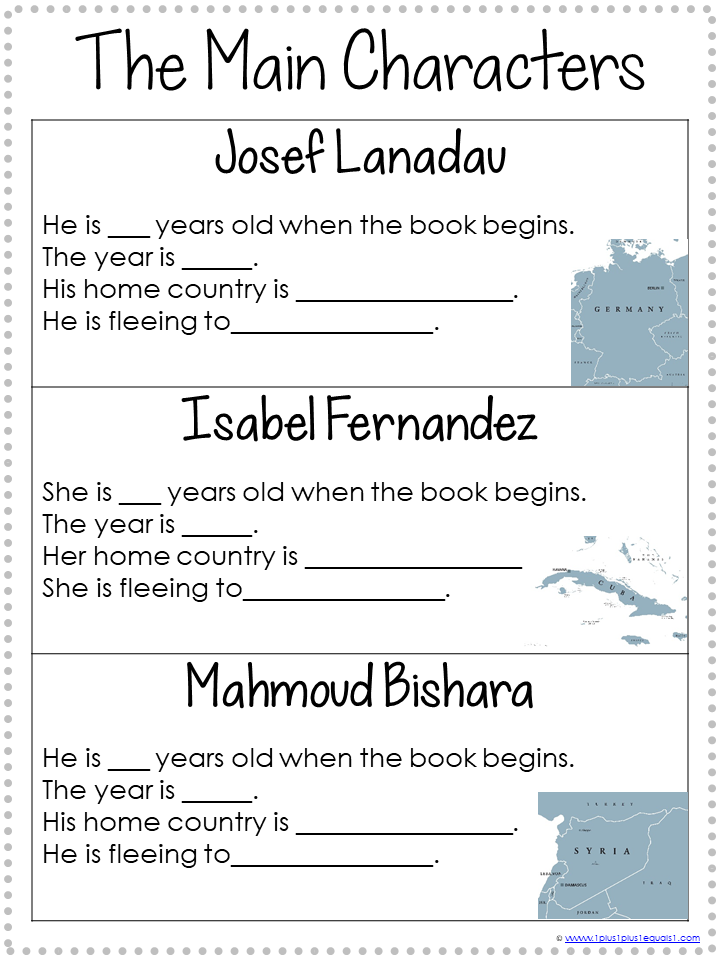 Each character also has a separate map page to easily bring in some geography as your student follows their journey on the maps.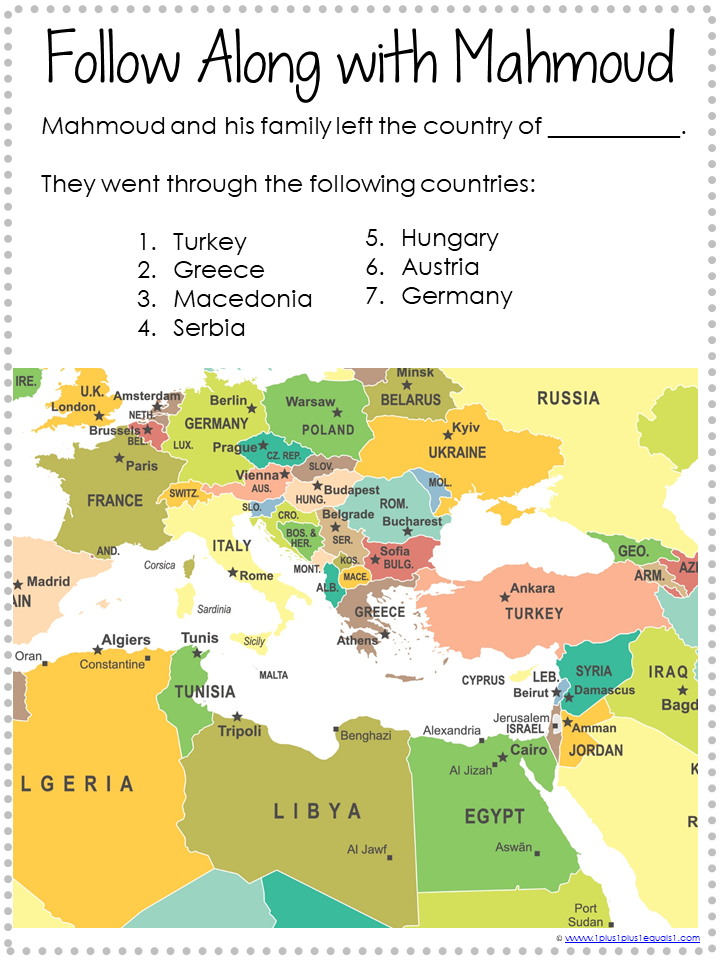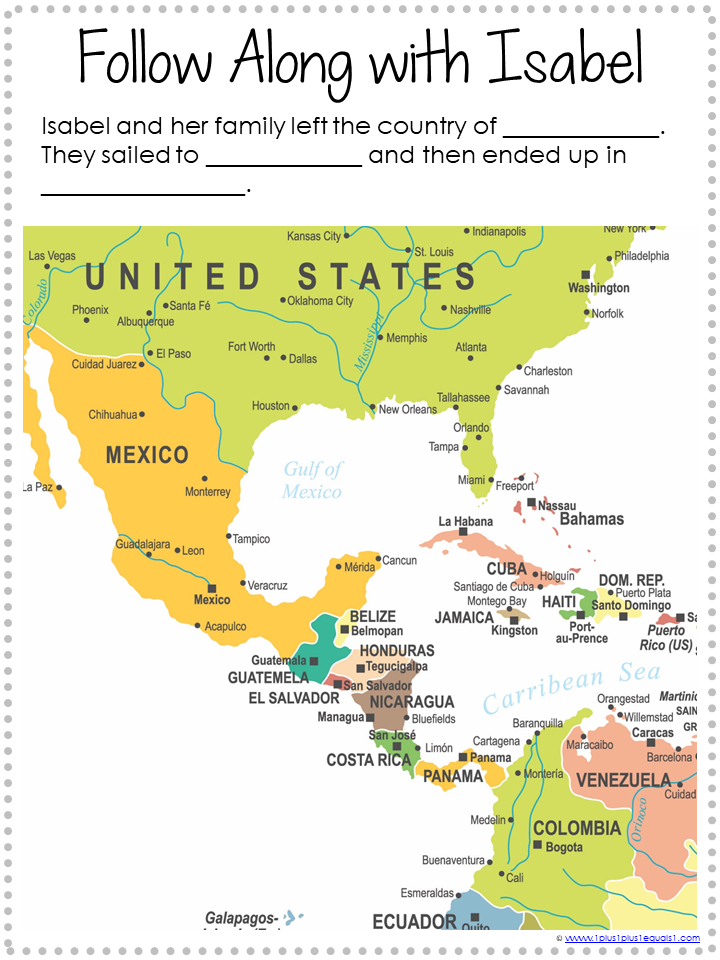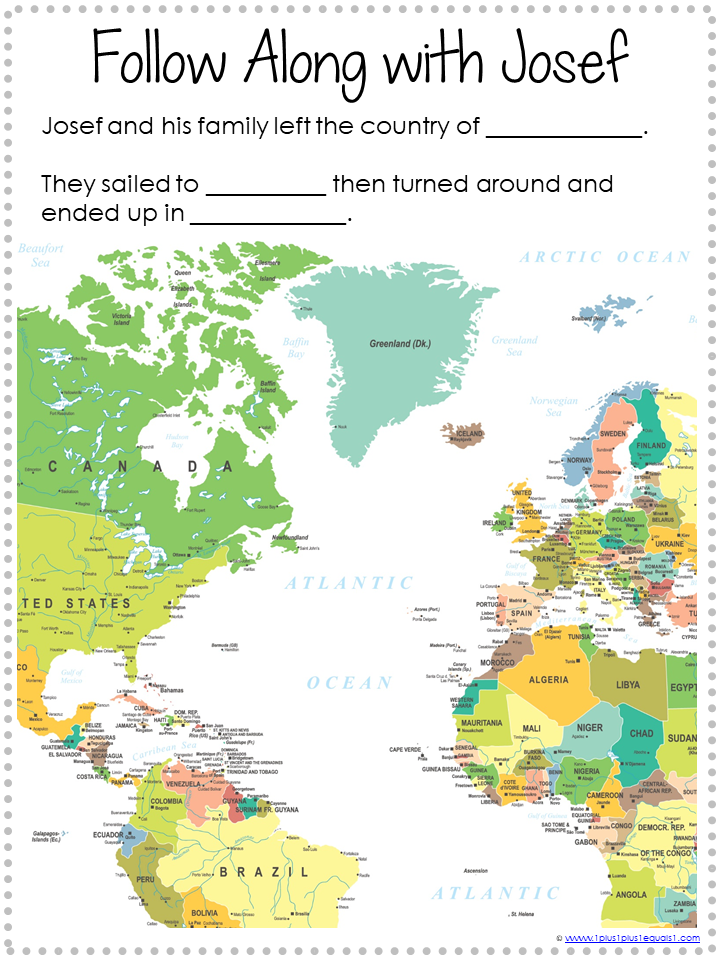 The families in the stories can become complicated since there are so many names to remember. This next page is meant to help with that issue! As your student reads, s/he can record the characters and their relation to one another. The lines are meant to record the name of the character and under it the relationship to the main character.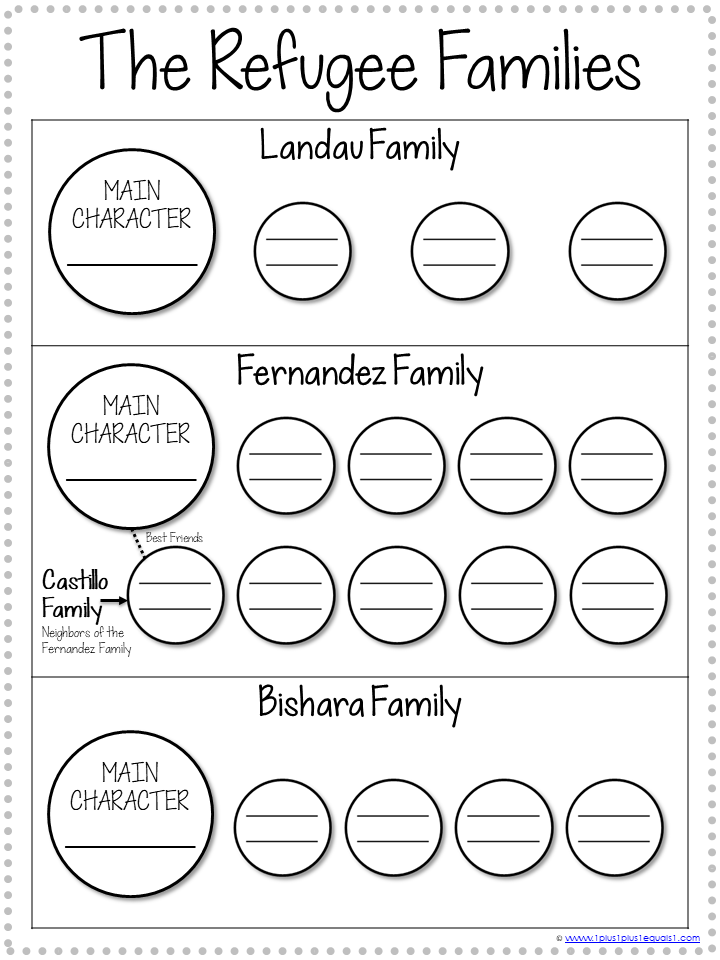 You will also find some simple pages to record main events in the story, think of these like a timeline.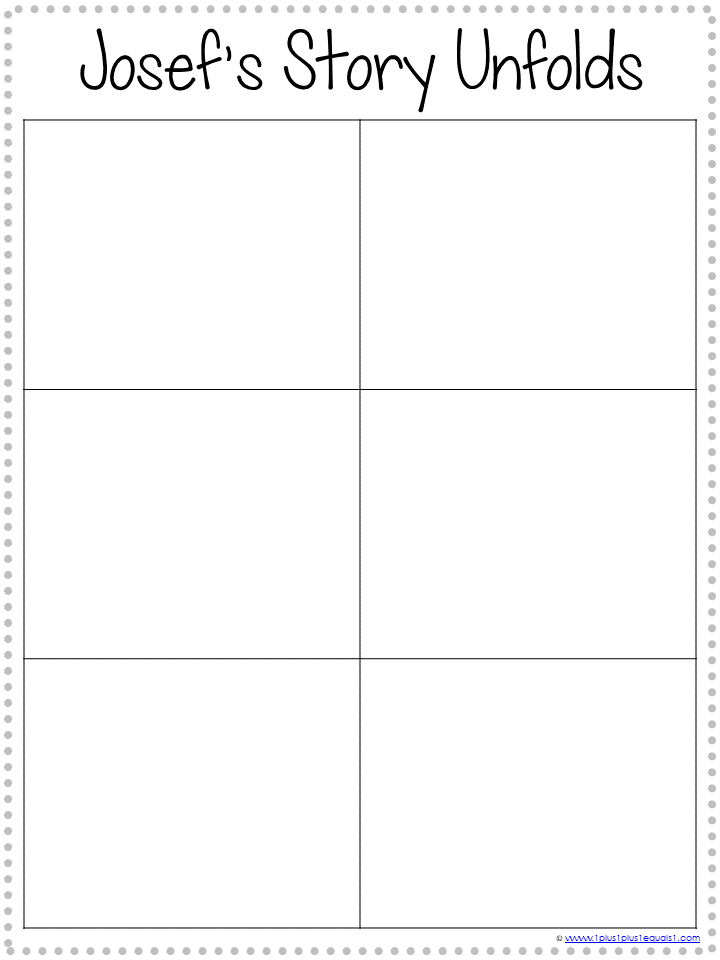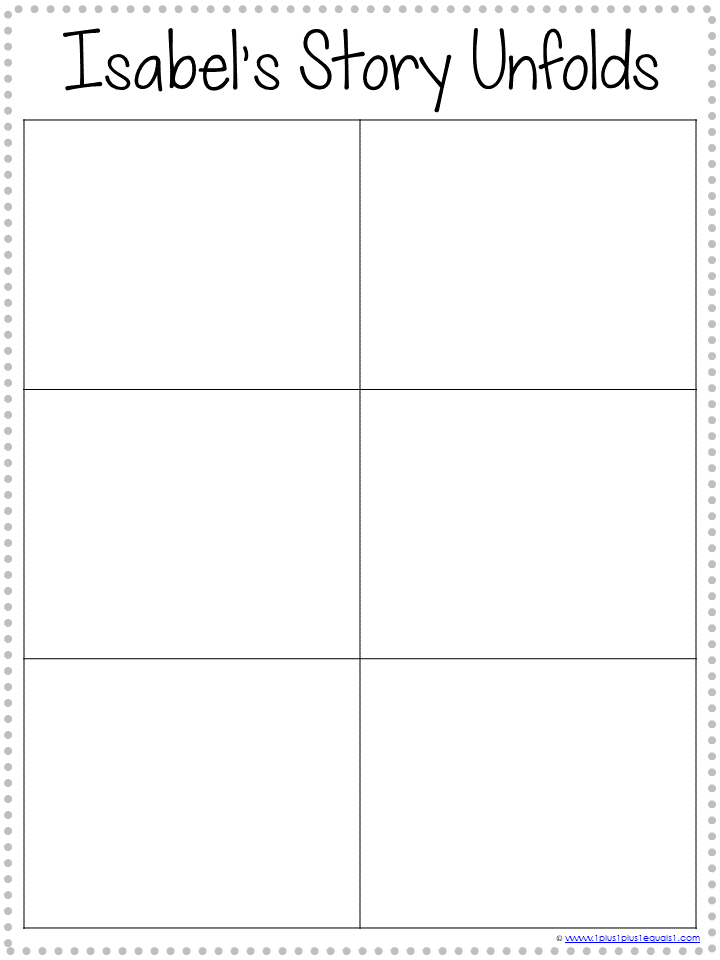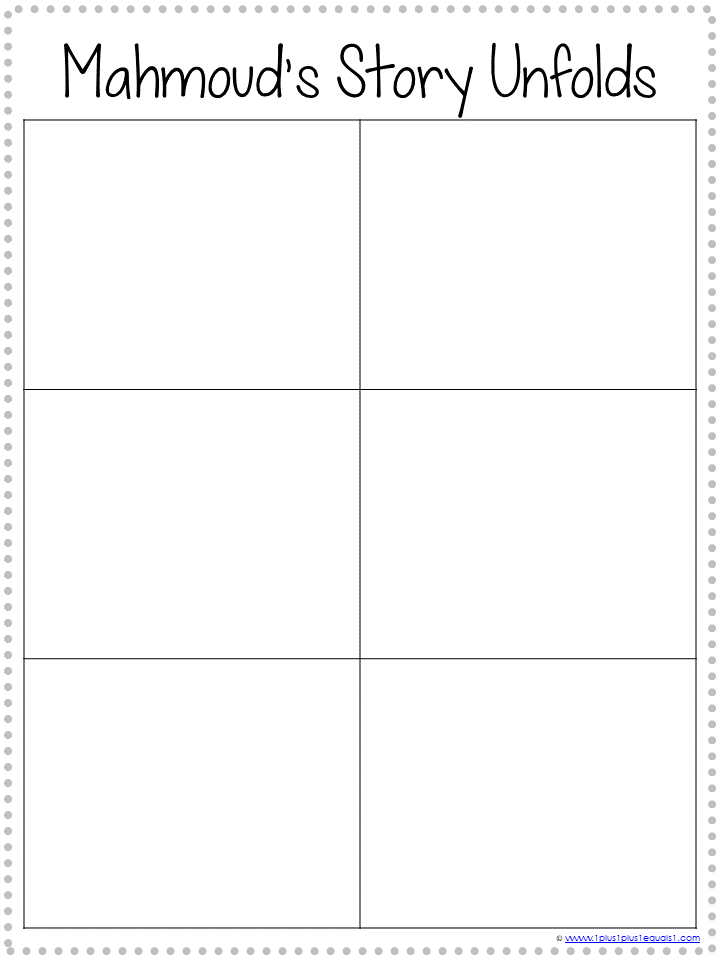 Finally, you'll find a bookmark and a cover page that you can use if you put a notebook together for your study. The cover page features some basic details and a quote from the book. We use this page in our Read for a Reason notebook which you can learn more about here and see many other free reading printables.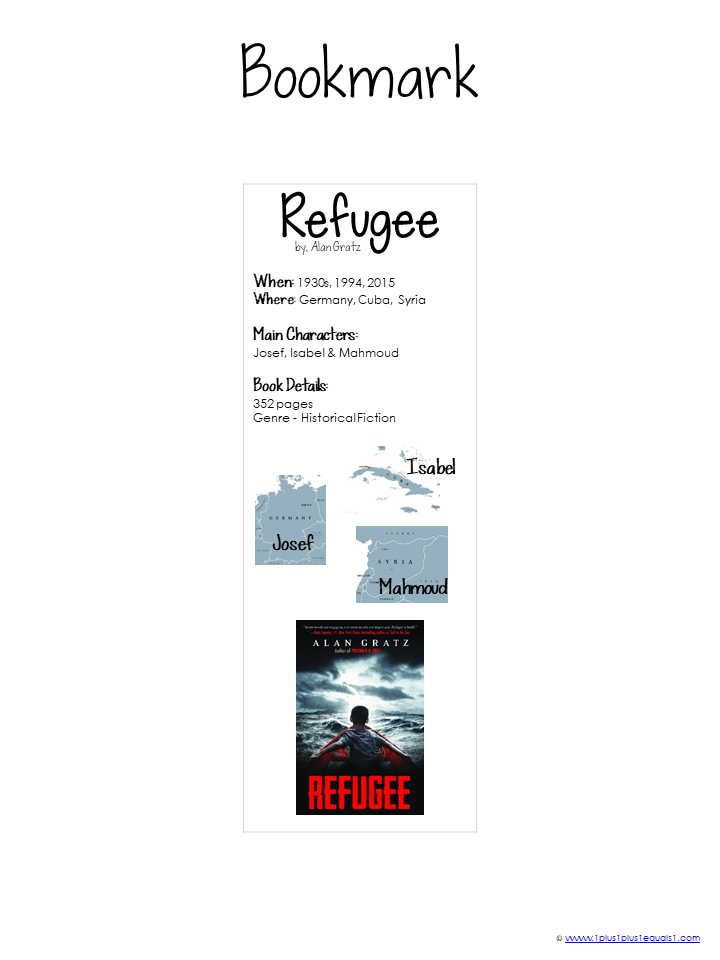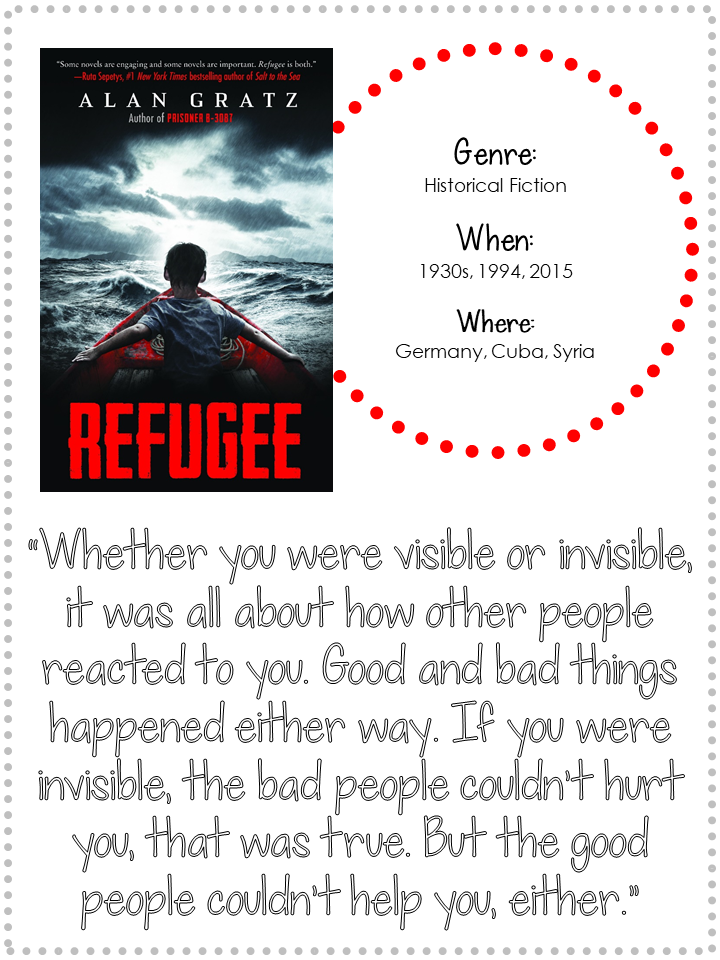 You can download the free Refugee Book Printables here on our Read for a Reason webpage. just look for this graphic and the download button will be right under it!
More free reading printables you'll find on the Read for a Reason webpage:
Don't miss our video tutorial: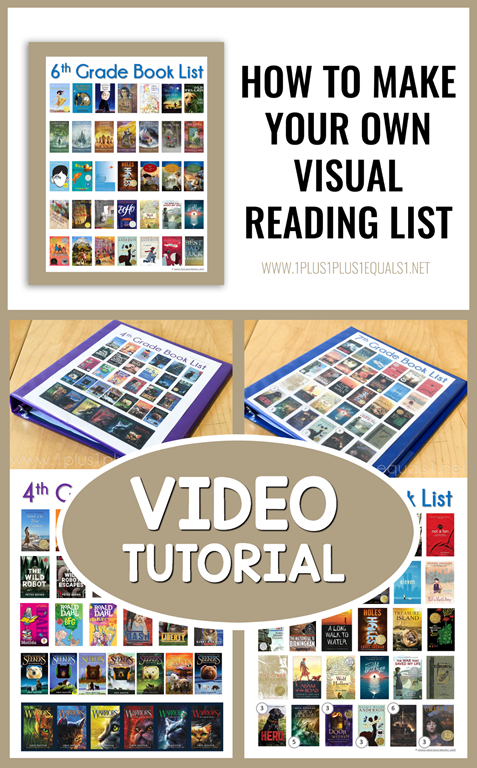 READ NEXT:
CONNECT WITH US:
Instagram | Facebook | YouTube | Pinterest | Shop