Colors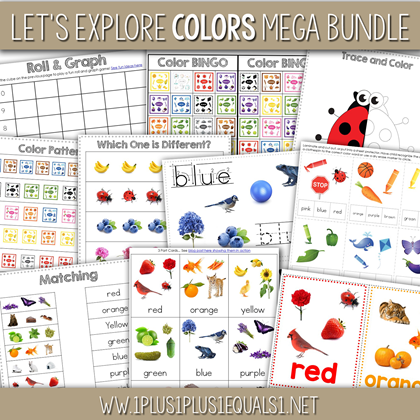 Fun With Colors ~ Flashcards
Today I have a fun freebie from our Let's Explore COLORS Mega Bundle! If you have a tot, preschooler, Kindergartner or 1st grader be sure to take a look at...
Let's Explore Colors ~ PowerPoint Show
I am excited to share an all new Let's Explore Colors PowerPoint Show! This new PowerPoint show is included in the Members Only PowerPoint section, which is a one time...
Rainbow Q-Tip Painting Printables
I love rainbows and I love Q-Tip painting, so of course we needed a new rainbow q-tip painting printable set!  This set has a variety of fun rainbow printables to...
I Spy Color Hunt Photo Collage
One of the best things we did as my tots were learning colors was have a Color Hunt!  I did this with Krash when he was a tot and wrote...