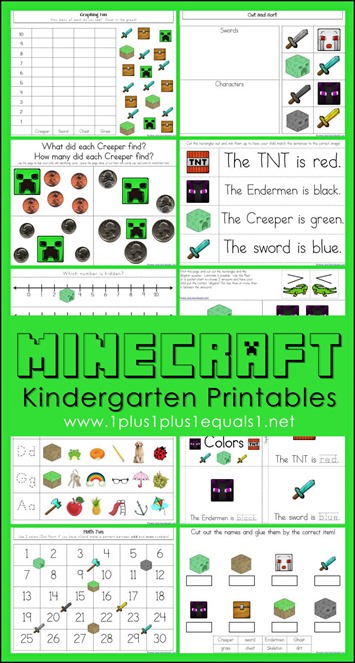 I have had this Minecraft printable pack on my computer for over a year and just got around to finishing it!  All three of my kids love Minecraft and I bet some of your kids do too!
This is a Kindergarten level printable pack, although many younger and older kids will be able to enjoy it also! These theme based packs focus on literacy and math skills.
Kindergarten Math Skills in this pack include number lines, greater/less than, coins, graphing, sorting, counting 1-30.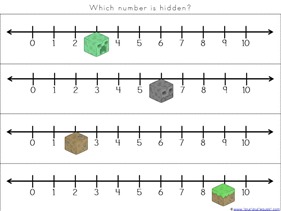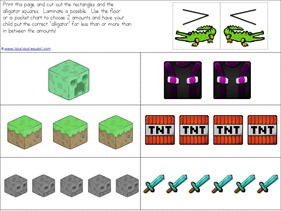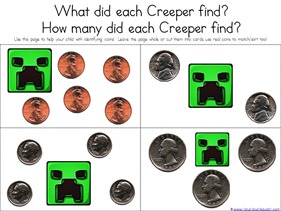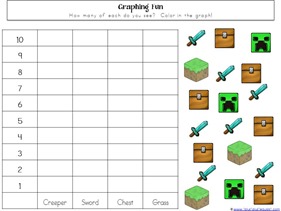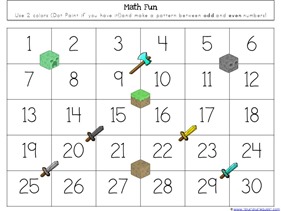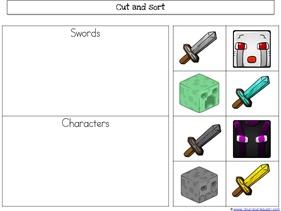 Kindergarten Literacy Skills in this pack include… matching sentences to pictures, labeling pictures, easy reader featuring color words, rhyming words, writing, and beginning sounds.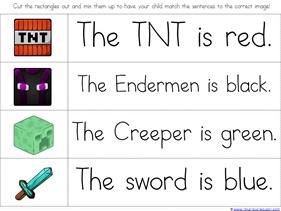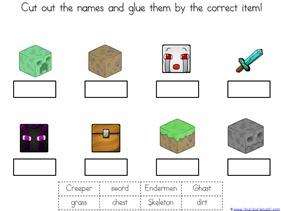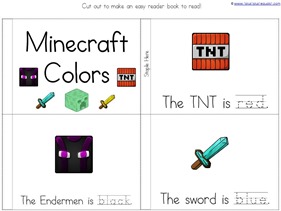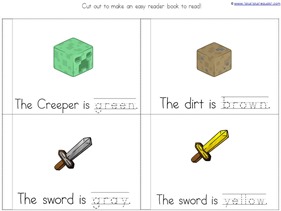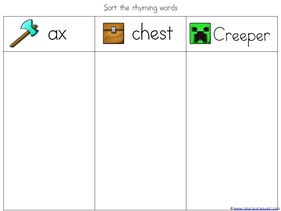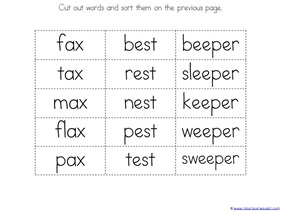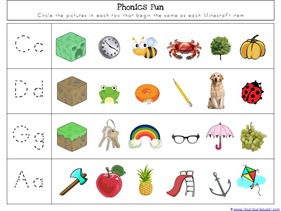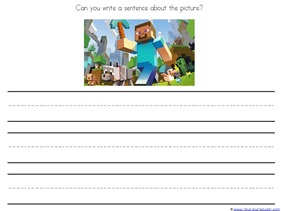 Download your FREE minecraft printables here on our Kindergarten Printables webpage. 

Scroll down and look for this graphic to find the download link!