Chicks
Chickens 4 the Hinsons ~ Week 3
Whoa. Chicks grow fast. I knew that, but experiencing it is a totally different adventure! Catching up on our chick adventures? You can see week 1 here and week 2...
Chickens 4 the Hinsons ~ Week 2
The chickens are so much fun. I continue to be totally smitten. Last week I shared all about our first week with these little fluffy ladies, you can see that...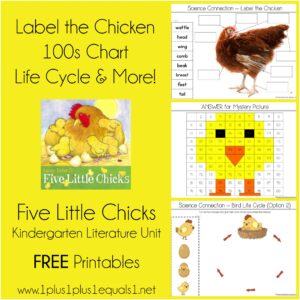 Five Little Chicks Kindergarten Literature Unit in Action
I am sad that this is one of our last Kindergarten Literature Units,  unless I decide to do more this summer.  I had a few more I wanted to create...