Tot Books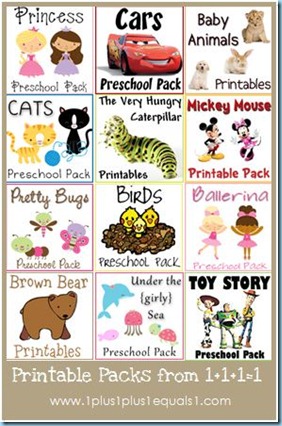 Preschool, Tot, and Kindergarten Printable Packs
I have MANY themed printable packs and I wanted to have a post that had links to all of them in one place to make it easier for you all...
Dora Tot Book ~ Free Printables!
Ladybug won't be working with this one quite yet, but I got it done and wanted to share for all of you who have little Dora fans!  When I mentioned...
Tot School ~ Princess Theme
~Ladybug is currently 25 months old~ We took a week off of our Tot School Printable units, and did a week of princess fun! Honestly it was mostly...
Princess Tot Book ~ Free Printables!
As you probably know, I already created a Princess Preschool Pack.  Well, it is a bit too advanced for Ladybug and she needed something to go alongside of Krash's Knight...
Monsters Tot Pack
I began making the Tot Packs in place of the smaller Tot Books back when I was pregnant, but honestly I haven't even used the ones I made much, as...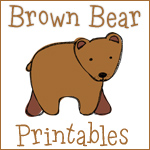 Brown Bear, Brown Bear ~ Tot Pack
This pack has been updated with new clipart and photographs! See the new files here! I finally finished it and this one I am SO excited about because it is...
Christmas Tot Book
The Christmas Tot Book is up and ready for you to share with your tot! I hope you all enjoy it, it was fun making it!  There are additions to...
Introducing ~ The Tot-Book!
God has planted a new idea in my head, I hope many of you might find this idea useful too. The idea itself has been rolling in my brain for...