We are loving our Kindergarten Literature Units,  and recently completed Mr. Cookie Baker!
We spread this unit out over two weeks, doing just a little each day.
---
Day One
On the first day we read the book together, and worked on our cookie graph together.
She also completed the C is for Cookie activity, but I didn't get a photo!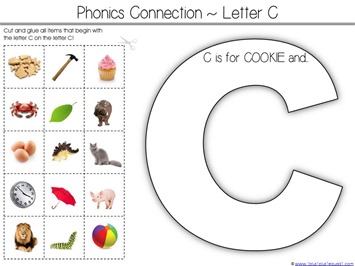 ---
Day Two
She loves working with money, so the coin matching and counting activity was a big hit.  We played "store" and bought and sold the cookies together, practicing naming the coins and adding them up.
Practicing reading color words as she colors cookies.
---
Day Three
Reading the book every day is probably her favorite thing. 
We did the 3-Part Card matching…
Unscramble and write the sentence…
---
Day Four
Sequencing the story…
Drawing and writing…
---
Day Five
We used the Bible verse to discuss sharing cookies and how we want others to treat us.
Comprehension questions at the end of the unit!
Here's a video of us doing the comprehension questions together…
---
Grand Finale ~ Cookie Baking
Of course we had to back cookies!  WE even used the recipe in the back of the book, which she LOVED!  My oldest son is our baker, so he led the entire process, which took a couple of days!
---
All of our work from this unit!
See our FREE printables for this unit here,

our Pinterest board here,

and our book and toy suggestions here!
If you blog about this unit will you let me know? 
Leave a link in a comment, email me, or share on my Facebook page?
---
See More Kindergarten Literature Units here!
See other Kindergarten Literature Units in action…
Linking to PreK and K Community