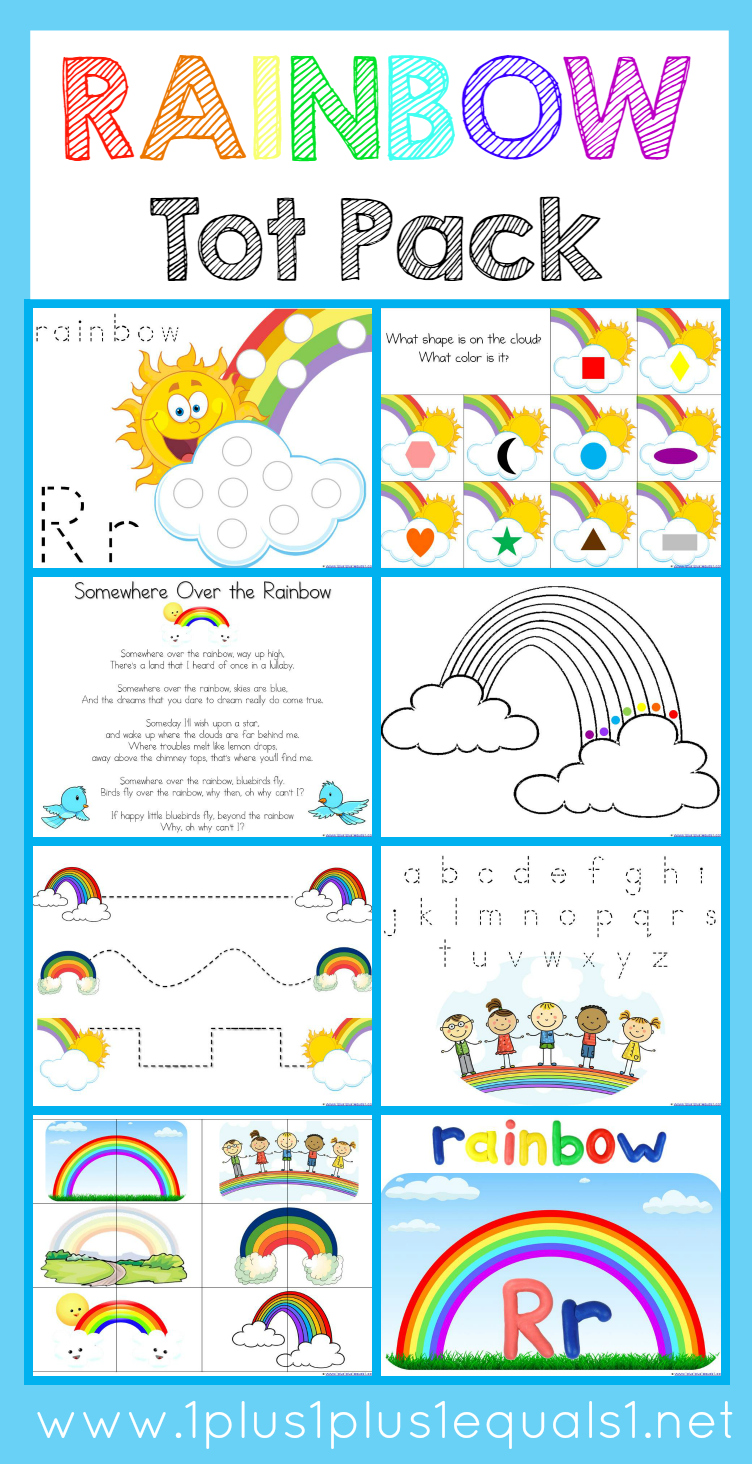 Ladybug LOVES the song Somewhere Over the Rainbow.  My mom began singing it to her a long time ago and it has been a nightly song for her ever since.  She can even sing the entire things herself-she mixes up the verses, it's so cute!  In honor of spring and her love of this song, I created a "Somewhere over the RAINBOW Tot Pack" for her!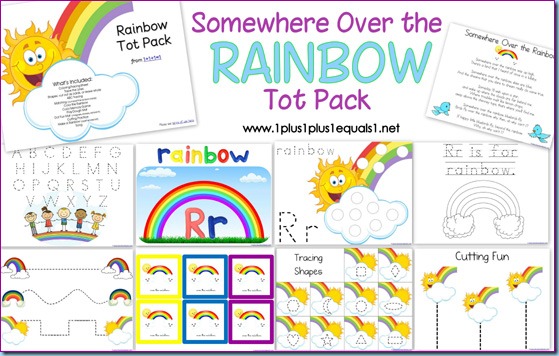 I chose skills based on where she is at, so some of you may be able to use this with your younger or older children, but it is geared towards tots…ages 2-4.
You can download the Rainbow Tot Pack for free on my website!
See this pack in action here!
---
Looking for more Tot Packs, Preschool Packs, or Kindergarten Packs?