If you are looking for a high school homeschool history curriculum for Christians, you are in the right place! We used Compass Classroom's American History and Modernity this past homeschool year and I will be sharing about our experience in this post.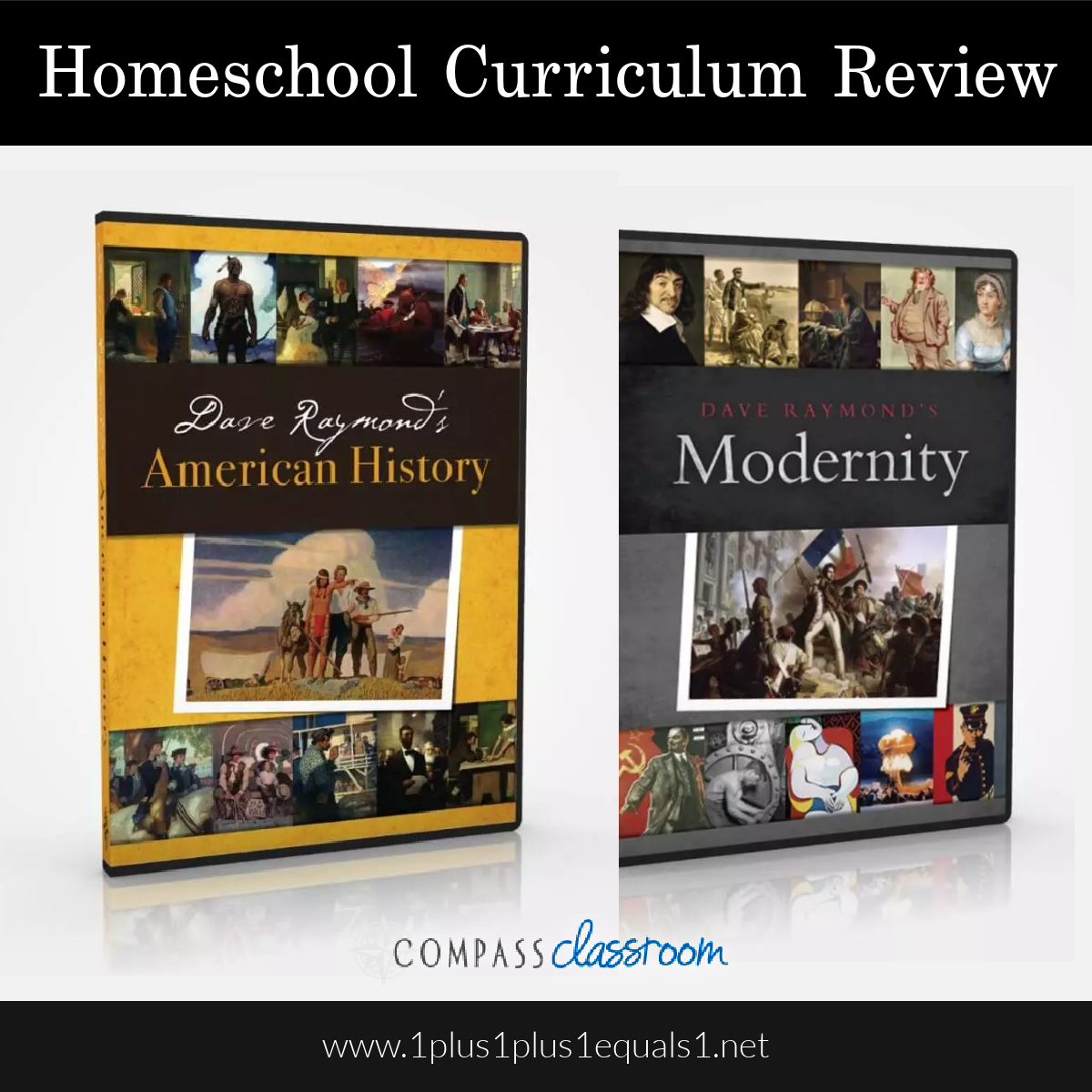 Note – this is NOT a sponsored post, it is a personal review of a curriculum we have used. Compass Classroom did give me access to their library to see if I might like to try anything, and I am thankful for that. There was no obligation to use certain things or write a post about anything we used. Affiliate links are used in this post.
---
What is Compass Classroom?
Compass Classroom provides engaging homeschool curriculum from a Christian worldview, offering pre-recorded, self-paced, online courses.
The focus is mainly upper grades, but they do have courses for upper elementary students also. See their full course list here. The best deal is their Premium Membership, giving you access to 50+ (almost all of their content is included) courses with either a monthly or yearly membership providing up to 5 members of your family with access, I am not going to review the entire Compass Classroom dashboard or course offerings in this post since the focus is on the two history courses we have used.
---
What ages is this best for?
Simple answer – middle and high school.
Longer answer…
They do offer some fabulous upper elementary level courses: Word Up! ad Visual Latin, but the majority of their courses are geared at middle school and high school students. I highly recommend the Premium Membership for homeschool families who have 2+ students in middle/high school.
My daughter used American History for 8th grade and will finish it in 9th. My son used Modernity for 11th grade.
---
---
About American History
My daughter began this course this past year (8th) and will complete it this coming year (9th). You can read why I chose this history for her here.
American History is Year 1 in a series of one-year homeschool history curricula. American History consists of:
130 videos (5 lectures per lesson, ~10-15 min each, 25 hours total )
284-page Student Reader based on original sources
Teacher's Guide with Scope & Sequence
Dates covered: 1500s to 1910
Weekly Exams
Credit: One High School History/Social Studies
Master storyteller Dave Raymond delivers a dynamic history of the United States in this popular introduction to his four-year history series. He applies a Christian worldview to the characters, events, theology, literature, art, and religious beliefs of the nation. His American history homeschool curriculum has transformed thousands of Middle School and High School students. Yours can be next.
---
About Modernity
My son took this course this past year for 11th grade.
Modernity is Year 2 in a series of one-year homeschool history curricula. Modernity consists of:
27 lessons (5 videos per lesson, 47 hours total)
308-page Student Reader with primary & secondary sources sources
Teacher's Guide with Scope & Sequence
Weekly Exams
Dates covered: 1600s to 2000
Credit: One High School History/Social Studies
In this exciting addition to his history series, Dave Raymond turns his attention to the period of Modernity and the maturity of Western civilization. Under Dave's instruction, students will learn how to apply and refine a Christian worldview to major developments in philosophy, science, and government; personalities such as Newton, Bach, Napoleon, and Austen; and movements including the Enlightenment, Darwinism, Nationalism, and Victorianism.
---
How is this different from other high school Homeschool history programs?
We have used Notgrass history (American and World for high school) in the past and although we did like it, it is very different from Compass Classroom's history. If you prefer textbook-based Christian World or American History, I recommend Notgrass. If you prefer video lectures and an online dashboard, I recommend Compass Classroom. Both are distinctly Christian, and both are good solid programs.
We gave Compass Classroom a try because we wanted a break from reading a textbook. My oldest son learns more from lectures and note-taking rather than reading long textbook passages. That said, he will be using Notgrass in the upcoming year for Government/Economics. It's not bad/good, just two different options. There are obviously other history options out there, those are the main two we have experience with for the upper levels.
---
PROS
Dave Raymond is an excellent teacher. I am VERY picky with video lectures and these are SO well done. He speaks clearly and concisely. He doesn't mumble or pause, it flows so smoothly.
The video quality is excellent. I love that these videos were produced for kids watching them at home with the teacher speaking to them. This is in contrast to some homeschool video curricula that record a teacher teaching a class. This works in some situations (IEW for example) and not in others (Compass Classroom's General Science – I did not like this course).
The online dashboard is easy to understand and navigate.
The portfolio project was a wonderful option for my daughter. It allowed her to focus in on some facts.
CONS
I wish they offered some multiple-choice options on the exams.
I wish there were note-taking guides for kids to use along with the videos. He does teach note-taking in the first video lessons, but I wish they had this option for kids who need a guide. I ended up creating our own for the last half of Modernity and it really helped.
I wish they proved a written transcript of every video for parents. I watched many of the videos, but obviously, this is not ideal, it would be nice if a parent could read over the transcript to prepare for a discussion.
---
How we adapted the curriculum to fit our needs and goals
My daughter began American History in 8th and will finish it in 9th for her HS American History credit. I slowed it down for her so she only did it 3 days a week.
My son used Modernity for 11th grade. He previously used Notgrass for American and World History which is why I put him in Modernity. it was a great fit.
We did discussion-based exams rather than written.
My daughter did the portfolio, my son did not.
My son used my personally created note-taking guides for the last half of Modernity and it was wonderful. It took me SO long to create them though, which is why I wish they provided this option.
I do not expect my children to memorize every random fact and person. My goal is to expose and hopefully develop an interest. This course fits that perfectly, with my adaptations.
---
My overall opinion
I love these courses and am so happy I found them. I have watched almost every video myself and learned so much. Teaching history in a balanced and respectful manner is something I look for in a history course and Dave Raymond does this well. He discusses flaws and positive attributes when discussing people of the past. I really love the way he shares in a conversational manner. I plan to have my daughter continue with these courses through high school and look forward to watching the remaining two myself also! if you are looking for high school homeschool history, I highly recommend this!
---
Free Printables I have created to go along with American History
I have year-at-a-glance lesson checklist for American History and portfolio cards for American History available, both for free. Click on the images below to get them!
How do I get Compass Classroom's History courses?
They have free trial lessons if you want to check those out by clicking on the graphics below.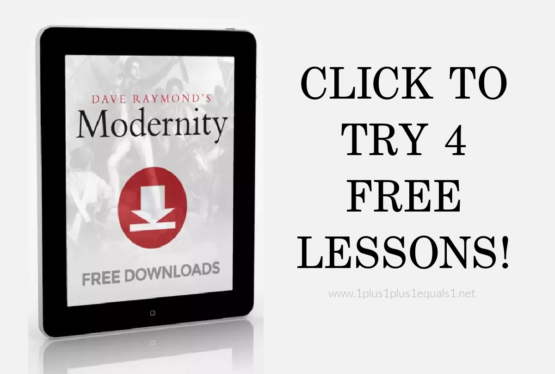 ---
You can also take a look at their Premium Membership area with their 1 month free trial, no credit card required! All of the history courses are included with this membership!
---
To purchase American History or Modernity, click on the graphics below!
---
---
---
More homeschool curriculum reviews…