Instead of waiting until after the homeschool year is over, I wanted to share a few posts featuring new-to-us curriculum choices. We have not used this curriculum yet, but after much research, I have decided to give it a try. Stick around and see if we end up liking it!
(disclaimer – affiliate links are used in this post, but this is NOT a sponsored post)
I have decided to use Compass Classroom General Science for my rising 8th-grade daughter. I noticed it in the options and then realized it uses the Apologia General Science 2nd edition book, which is what we have since my oldest son used that years ago. So, honestly, it was a no-brainer since we already had the book.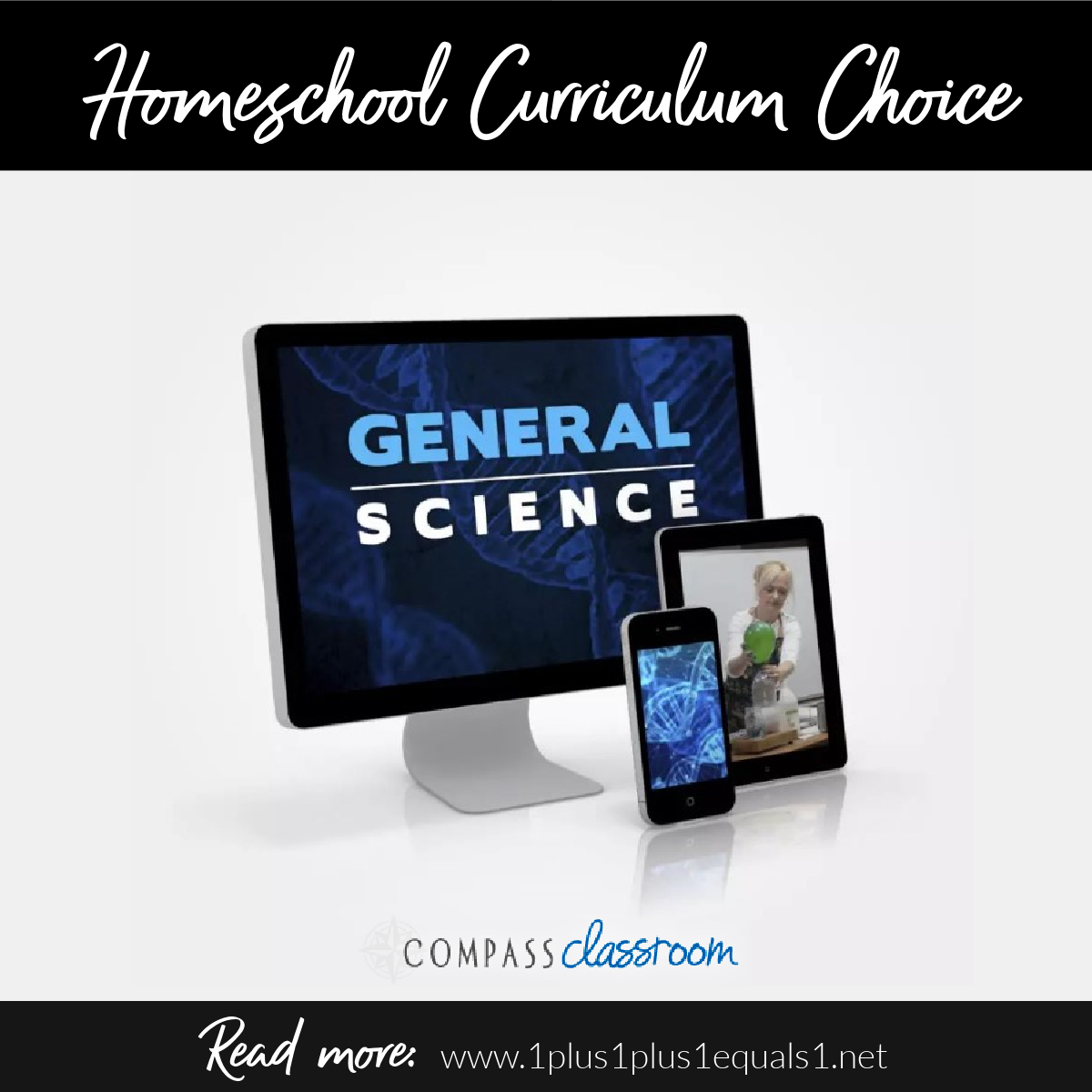 INFO FROM THE PUBLISHER:
The first semester of General Science includes the study of geology, paleontology, archaeology, simple machines, science history, the scientific method, and experimental design. The second semester serves as an introduction to life sciences and biology with focus on human anatomy and human physiology.
This course is part of the Compass Lectures Series where veteran teachers are filmed as they teach in an actual classroom. This product includes streaming access to the videos filmed live in Nashville. Assignments for local students are explained on the videos and in the course steps. However, parents are solely responsible for assigning and grading this work.
Uses the book: Exploring Creation with General Science second edition by Dr Jay Wile
---
WHY I CHOSE THIS CURRICULUM:
My daughter has taken her science course at a homeschool enrichment for years but they eliminated middle and high school classes starting next year. We are really sad, it was a wonderful program. This course is a video-version of what she is used to, a teacher teaching a group. I watched about 4 of the videos to be sure I liked it and I think it will work for her.
They have preview video of one of the classes on this page, just click "SAMPLE LESSON" to see it.
You can also take a look at their membership area with their free trial.
---
LESSON PLANS
They provide lesson plans, but I have a format I use so I create an at-a-glance page for each subject every year. You are welcome to download and use these also. There is a cover sheet for a binder as well. I like to have a simple checklist like this for each subject. My kids have a copy and I keep a copy for myself. Each week I check lessons off so I can see where we are at-a-glance.
---
More Curriculum Choice Posts…