Blog
We did…
Tot School today!!! I know it's far too early for my official Tot School report, but I was so excited to share that we actually had a normal Tot School...
Tot School ~ What's That???
~Krash is currently 34 months old~This week I win the all time worst Tot School week ever award. My mom arrived last weekend to stay for the week and help...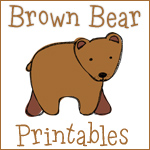 Brown Bear, Brown Bear ~ Tot Pack
This pack has been updated with new clipart and photographs! See the new files here! I finally finished it and this one I am SO excited about because it is...
Behinds the Scenes ~ Blog /Web Surfing, Organizing Ideas
I am obviously online a lot, and I get asked often what I use to help simplify my online life! This post is dedicated to sharing that with you!BLOGS...First, if...
Tot School ~ Barely
~Krash is currently 34 months old~Tot School was pretty non-existent this week, except for the fun times K had with others! Thankfully Pac stepped in for me and the camera...
My Little Author
Pac Man has been a *book writer* for awhile now, it has been something he really enjoys. He takes long breaks but eventually goes back to his love. Thankfully this...
Workboxes…some great links
I thought I would piggy-back off of yesterday's post with a few more links to help those of you considering this method.On Heather's blog, she has written many posts (with...
Behind the Scenes ~ Workboxes in Our House
It has been a week since we began using the Workboxes and I must be honest, this is probably the best thing we have added to our homeschooling life! I...
The Very Hungry Caterpillar ~ Tot Pack
My pain is your gain!!!! That's my new motto during these last painful weeks of my pregnancy! I was laughing with my husband last night about it, thinking you all...
Tot School
~Krash is currently 34 months old~We had an on and off week of Tot School, which is how I expect it will be for the next couple of months. Our...
Tot Tray Ideas from Target…
I managed to make it to Target the other day (which was HUGE for me because I am really struggling with pain as my pregnancy comes to an end-I rarely...
2nd Grade!!!!
Look who is a BIG 2nd grader now... Yup, Pac Man began 2nd grade today, since his Calvert box arrived yesterday! If you don't know already-we get Calvert free of...